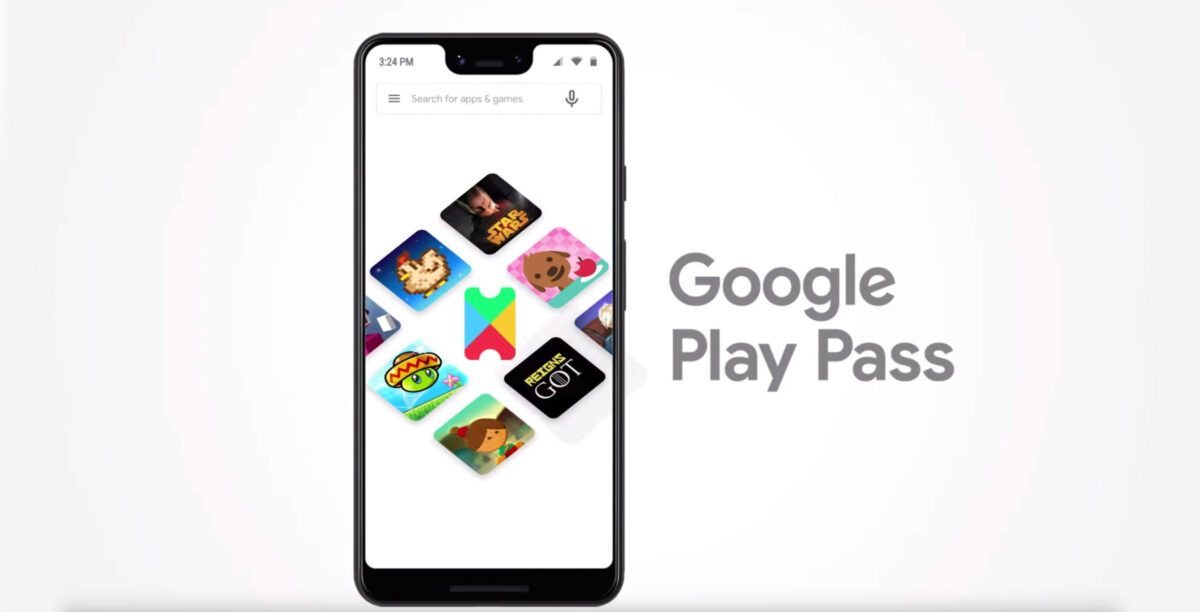 Google's App and Games Subscription service called "Play Pass" is now live in the US for $4.99 a month. Actually it is $1.99 a month for the first one year. Google says it will go live in other countries soon. But since this is Google (who's OS ironically is number one in Africa), we shouldn't expect the service anytime soon in Africa. Services like Play Music, Play Books, Play Movies, etc. are yet to be available here anyway.
Here's how the service works: Unlike Apple's Arcade subscription service, Google bundles both normal apps and games. You pay for the service and have complete access to these games and apps without ads, and without in-app purchases.
If you've ever played a game and had to buy in-app stuff to continue, with Google Play Pass, you should be able to access all in-app bundles free! This is provided the app in question is part of the 350 apps that are part of Google's new service. The
Google Play Store will start showing, in the markets where Play Pass will be available, a small ticket next to the App icons to tell you the app is part of Play Pass. This should entice people who will be part of the program to check the app out, and those who aren't part of the program to sign up.
In Google's Official Android Developer Blog, the company says to App Developers, "Being a part of Google Play Pass's curated collection of apps and games can help you attract new users who may not have discovered your titles on their own. Subscribers can find your content either through the new "Play Pass" tab or by looking for the Play Pass "ticket" badge that indicates apps and games unlocked with Play Pass. And the more value subscribers find in your title, the more revenue you'll earn on a recurring basis."
Google is hoping more developers will be enticed to sign up their apps and games for the subscription service which will see them stop earning direct revenue from users, and start receiving money from Google instead. The revenue sharing will be handled by an algorithm which Google says will track user engagement.
The company has made it pretty easy for Developers to switch and be Play Pass compatible so that Google starts handling all the revenue. In the blog the company says, "The same APK that distributes your app or game in the Google Play Store can be used for Play Pass with minimal development work, so you can keep one version of your app or game updated for all of your users."
Currently, this program is invite only for Developers. Those who may want to have their apps as part of it can express interest through a web form linked in the official blog.
If you're thinking this model is a good way to access many more apps, then you must be a gamer. If you're thinking, nope! $4.99 (or the starting $1.99) a month is too high, and you rarely ever buy an app, or a game, then this isn't for you. Neither is it for me. It would be another wasted expense on top of other much more useful subscriptions for Video and Music apps. Unless, maybe the subscription includes both music, and video apps, I won't be considering it.
For gamers though, this is great news. Not needing to purchase in-app bundles while gaming, or for upgrades etc. sounds quite cool. One would however need to do the math and see if the cost per month is higher or lower than what they would normally spend without the subscription model.
While a subscription model will definitely be a way to put money in developers pockets, it has to make sense to consumers. It has to be of value in terms of the quality of apps I can access, and games one can play. I don't want just anything because I am paying. I want the best apps and games.
Personally, I think I will only consider such a subscription model when Google bundles in some Music and Video apps. But I may be thinking of everything wrong right now. What are your thoughts on this? Do you think it'll ever be available in Kenya especially since Google's collaboration with Safaricom for M-PESA XPRESS to pay for apps…?