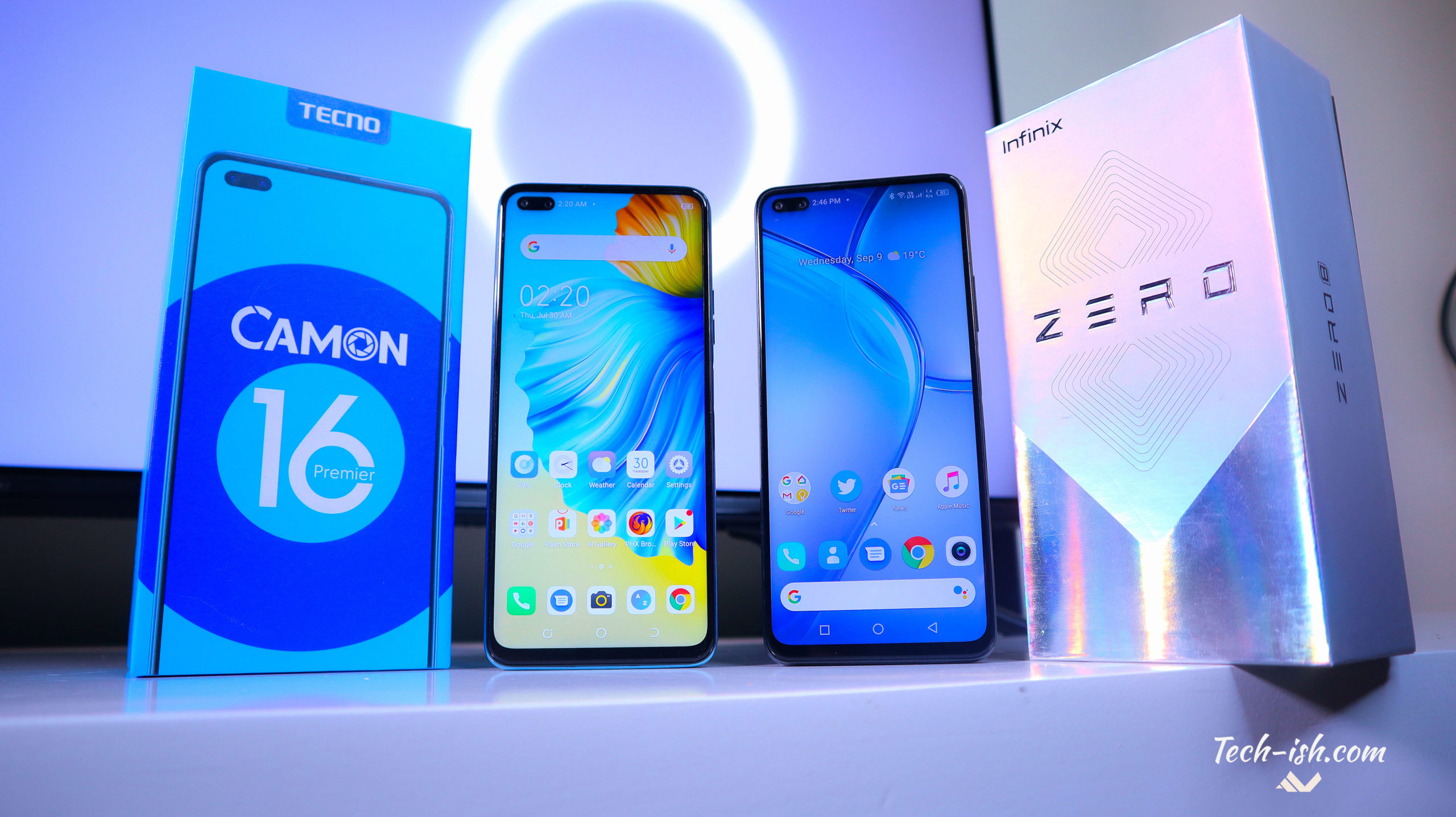 Samsung's good sales in 2019 for their A-series – which I wrote about here – really affected other phone companies. The hardest hit of course was Transsion with their TECNO and Infinix brands. They had to rework their strategies completely. If you noticed, they abandoned marketing for their flagships that year and focused on the sub $200 market. They also, towards the end of the year, doubled down on specs increasing RAM and Storage at lower prices than before. And even got more local celebs onboard for endorsements.
But Samsung wasn't their only competition. Xiaomi was also officially coming into the market with their addictive ecosystem, while Huawei was pushing their devices even more aggressively despite the ban. Vivo was also coming in, with talks of realme following later on. Transsion had to really step up.
At the beginning of the new year, I wrote that TECNO and Infinix would have a difficult time in 2020 because of a couple of things:
They lack that strong brand loyalty enjoyed by other companies. And
With more companies now fighting for a share of Africa, Transsion would be giving up what it has enjoyed for a while now. Also,
Transsion had long been in the great-specs-for-the-lowest-price game, now everyone coming in was offering the same specs, some with even better specs, at almost the same price. Things were bad.
I said in that article that TECNO and Infinix needed to convince customers a lot more on why they should pick up their devices over say a Xiaomi, Vivo, realme, OPPO, or Samsung phone. They needed to offer more value proposition because they were losing to other competitors with their unfavourable strategies, copied designs, and their outdated chipsets.
This year, despite the challenges brought about by COVID-19 affecting many companies in different ways, we've seen Transsion has changed a lot of things:
Their phone designs are new, and more unique to the brand than ever before.
The processors on many of their phones are new, powerful, and at par with the competition.
They have many more local celebs for many localised inter web campaigns
Their launch cycles are now more often – we've already seen Camon 15 and Camon 16, HOT 9 and HOT 10, NOTE 7 and NOTE 8 in one year.
And most importantly, there's a better, more 'energetic' focus on Africa, unlike last year – something I complained about in the article. We can tell this through their launches as this year more devices have first been available here before going to other continents.
These are all good strategies in countering competitors. However, with more companies already doing almost the same, and with customers continuously being aware that they have a variety of options, these strategies aren't enough. Xiaomi has launched so many phones this year. So has OPPO, and so has realme. And when you check the specs of all these devices, at their different prices, they all quite honestly offer the same stuff. Same cameras, same processors, same displays, same Android versions. And while these other companies cannot boast of the same strong presence that TECNO and Infinix have locally, they are slowly going to build that presence. Which means Transsion needs to do a lot more.
In the article about why Apple is the only company that can guarantee more than 5 years of updates to its devices, I mentioned Transsion as being in the dilemma facing most Android devices. While Apple makes money from almost all the things an iPhone user does on their phone – hence the reason to keep that phone updated for a while – companies like Transsion don't make money after the user has paid for the device. And having very low-profit margins for the hardware, they try to sell as many devices as possible, introduce ads in the software, and pre-install services to try and make more money later on. Currently, one of Transsion's services – Boomplay Music – is doing very well in the East African market. And I can see other services slowly pick up over time. However, these services will only pick up if Transsion keeps getting new users. Users who will stay loyal to the brand. But that can't happen if Transsion does not convince more people that they're a worthwhile company.
Here are a couple of things they still need to work on, so as to keep getting more people to trust them, to choose them over the ever-growing competition:
Proper TVC ads – Use local people who are relatable, and ones Kenyans will feel actually use the products. Make proper ads with them, not baseless noise. TECNO and Infinix push the most unrelatable ads with white models, instead of using local people whom Kenyans will look and agree actually use the devices.
Build on updates – TECNO and Infinix devices are some of the

devices with the worst update schedules

. Even Samsung has stepped up their update game, with more of their devices being guaranteed updates for up to 2 or 3 years. What's up Transsion?
Build on Quality Assurance – Many people I recommend an Infinix or TECNO device will say they fear it will be a bad device in less than a year. While this statement is not always true, it is something Transsion needs to fight off as it is affecting brand perception.
Declutter the User Interface – This will always be my biggest fight with TECNO and Infinix devices. In all my reviews, the one thing I hate is all the features and bloatware included. Sadly, this is something you now find on Xiaomi, and on Vivo and realme. OPPO decided to go clean with their new devices. Transsion should make the phone experience very clean and very smooth. Remove all these extra stuff, or even hide them in settings so that whoever wants them gets them later on.
This article has been inspired by the new Infinix NOTE 8 which I am currently reviewing. It is such a good device with a huge battery, a huge display, really good performance, and USB Type-C yet I hate the fact that I will still complain about the User Interface and experience a lot in the review. And the fact that some people no matter how good the device is will still not buy it because it is an Infinix device – something they perceive to be bad. That's what I want Transsion to fight now, so as not to lose the market.