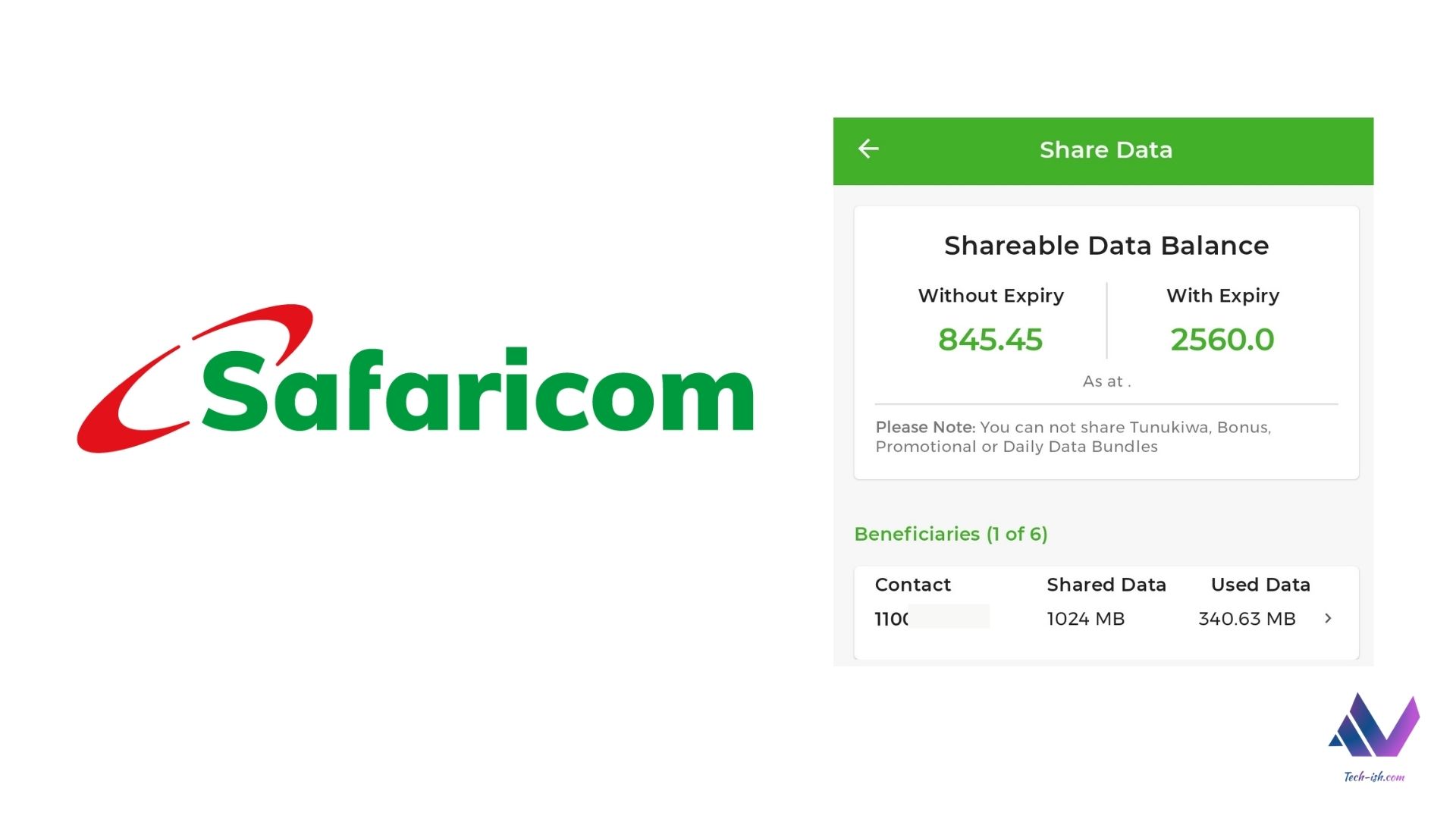 Safaricom has introduced a new payment option for its customers. You see your huge data bundle balance, you can now use it to pay for goods and services. Yes. This is a real product that's now live, and if you haven't received the text message, dial *544*34# to see for yourself.
It is not clear if the rates are the same for everyone, but based on my rates I've been given on my line, 1GB is around 65 shillings and 100 bob translates to 1538.46MBs. There's a significant markup compared to price of acquiring the bundle.
There are also requirements, as you will see down below limiting access to the service.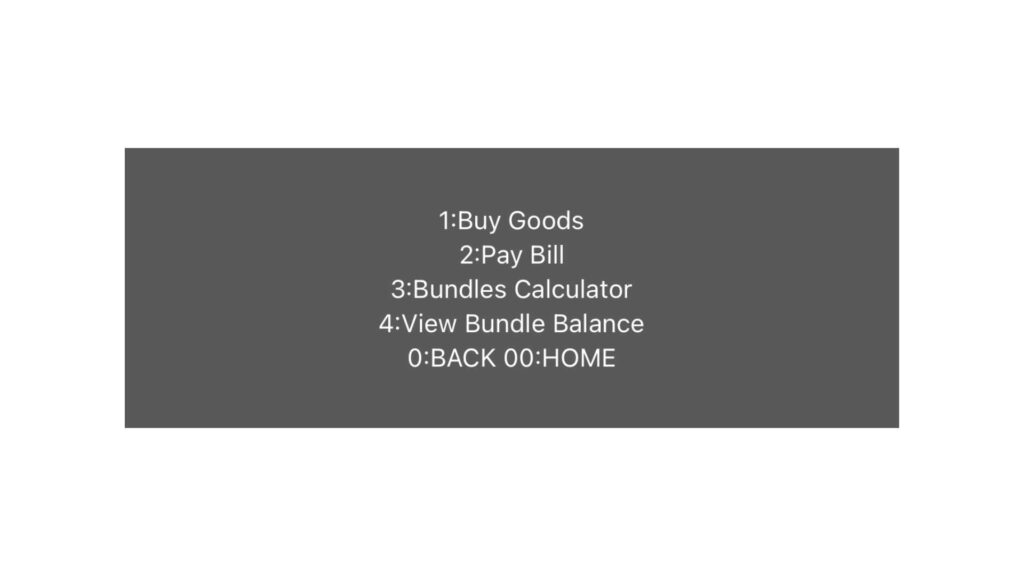 How to Use Safaricom Lipa na Data Bundles to Pay for Goods/Services
Step 1: Check your Safaricom Data Balance – Ensure that you have a minimum of 5GB mobile data on your Safaricom line. You can check your data balance by dialing *544# on your Safaricom line.
Step 2: Access the Lipa na Data Service – Dial *544*34# on your Safaricom phone to access the Lipa na Data service. The service is available for Safaricom Postpay customers with a data balance of 5GB and above, as well as Prepaid customers with No Expiry bundles above 5GB
Step 3: Navigate the Menu Options – Upon accessing the Lipa na Data service, you will be presented with a menu of the options including: Buy Goods, Pay Bill, Bundles Calculator and View Bundle Balance.
Step 4: Check Your Bill Using the Bundles Calculator – The Bundles Calculator feature within the Lipa na Data service allows you to determine the cost of your bill in Kenya Shillings based on your data bundle equivalent. For example, if you want to pay KES 130, you will require 2GB of data. Use this option to check how much of your data will be used up for the payment.
Step 5: Select Your Payment Method – Once you have checked your bill and confirmed that you have sufficient data bundles, select your preferred payment method. You can choose to pay via Pay Bill or via Till Number, depending on what you're paying for.
Step 6: Fill in the Payment Details – Enter the necessary payment details as prompted. This may include the PayBill number or Till Number, as well as the amount you wish to pay.
Step 7: Review and Accept the Transaction – After filling in the payment details, the Lipa na Data service will display the amount you are paying in terms of data bundles. Review this information and confirm if you are willing to proceed with the transaction. If everything looks correct, accept the transaction to complete the payment.
Step 8: Await Confirmation – Once you have accepted the transaction, wait for a confirmation message from Safaricom. This message will indicate that your payment has been successful. Keep the confirmation message for your records.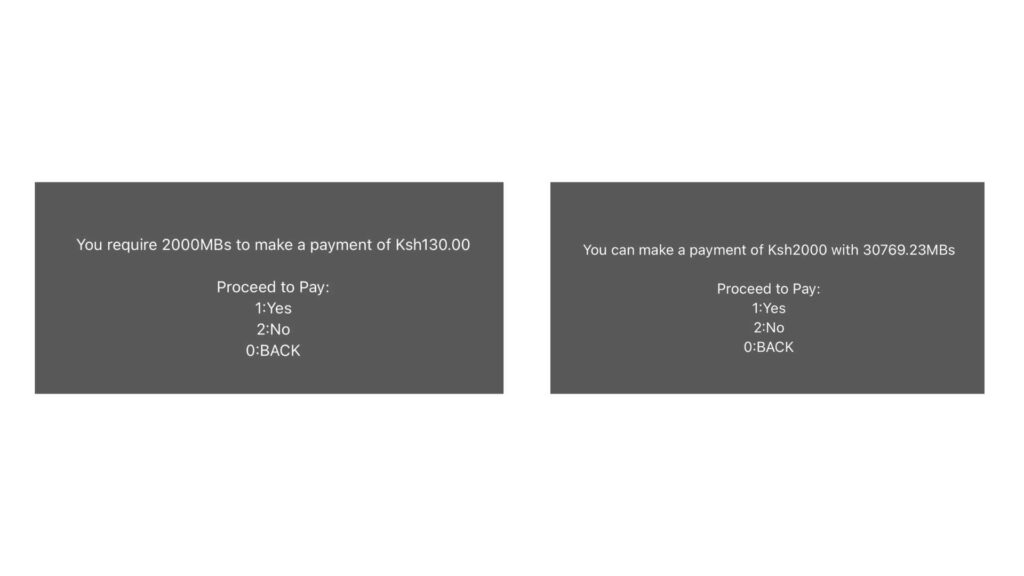 When to use this service?
My first thought was "Who is this for?". Because in my mind, a service like this would really have worked back when there were no limits on sambaza data. You remember pre-2015 when bundles mwitu were a thing?
However, upon re-evaluation and checking how many people probably have their data bundles expire, it sort of sounded like it made sense. But… If you see Step 2 above, you realise that eligibility is limited to people on PostPay with 5GB and above data, and people on PrePaid with Non-expiring bundles above 5GB. Which again made me wonder, who exactly is this for?
Well, if you are a postpay customer who over-subscribed and wants to redeem the bundles as cash instead of them expiring or constantly needing to pay monthly, or if you want to quit postpay, this is a service for you. For Prepaid Customers, I honestly don't see a use case that makes sense.