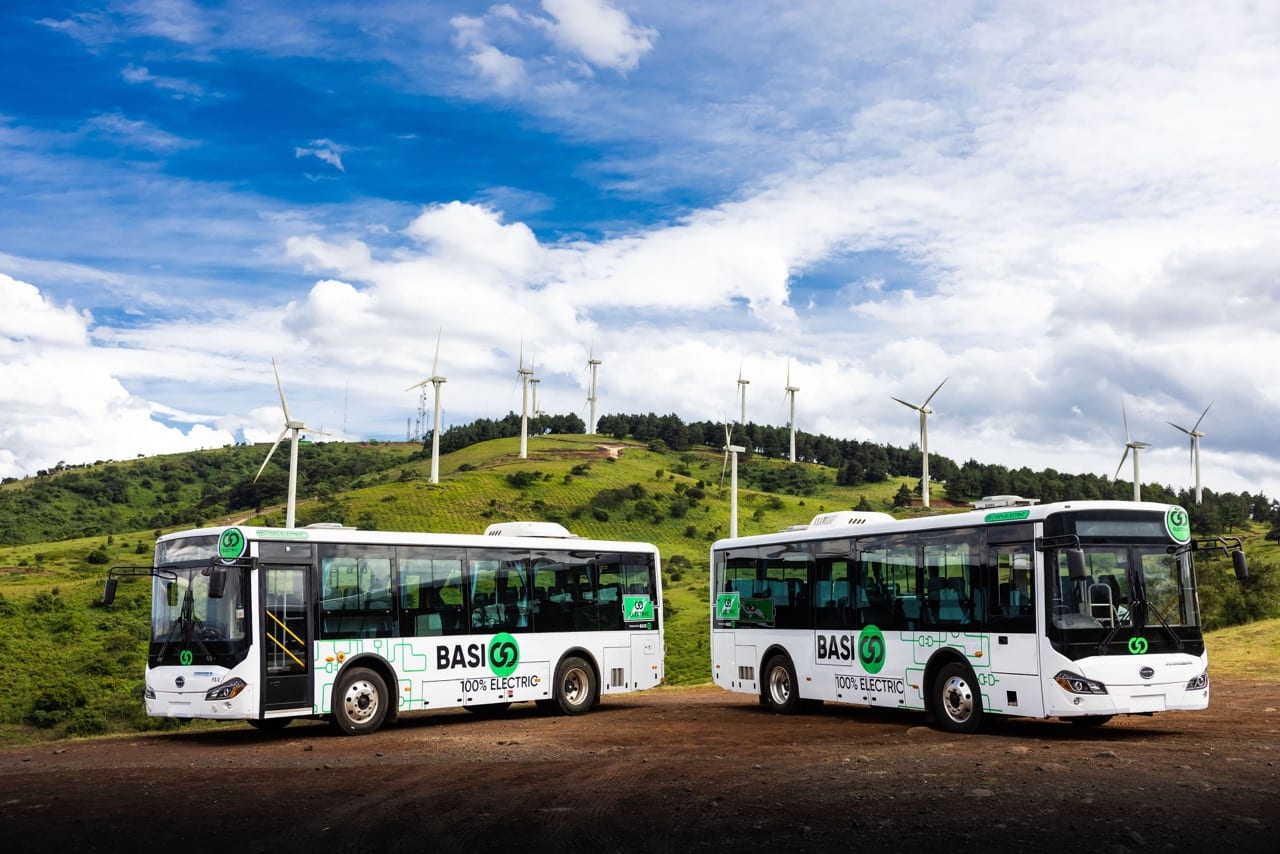 In a significant stride for e-mobility in Africa, BasiGo, a pioneer in the electric vehicle industry, has launched the "E9 Kubwa", a 36-seat electric bus exclusively designed for the Kenyan market. The release comes on the heels of the company's announcement of a new initiative in Rwanda, in partnership with AC Mobility, to overhaul the country's public transport system with electric buses.
BasiGo says the E9 Kubwa is an embodiment of innovation, tailored to urban settings, like Nairobi, where buses typically carry 33 to 41 passengers. The electric bus, which can accommodate 18 standing passengers, can be recharged in just 2 hours at BasiGo's DC Fast charging stations. Once charged, it promises a robust journey of up to 400 km with a mid-day recharge.
Designed to upgrade the commuter experience, the E9 Kubwa offers luxuries like leather seats, Wi-Fi, CCTV surveillance, and USB charging ports at every seat. Such amenities aim to enhance the overall passenger experience, a vision that BasiGo had commenced with their earlier model, the K6 Electric Bus.
Jit Bhattacharya, the CEO of BasiGo, shared his enthusiasm for the product, stating, "The E9 Kubwa is more than just a bus; it represents our commitment to a greener, safer, and more efficient Nairobi. It's not just better for passengers and the environment, but it's also an economically sound choice for PSV operators. Moreover, our decision to manufacture the E9 Kubwa in Kenya aligns with our vision of fostering local industry."
BasiGo's innovative Pay-As-You-Drive financing model makes the bus accessible to a broader audience of operators. With a purchase price of Ksh 7.5 Million and a mileage-based subscription fee, the E9 Kubwa is poised to be a game-changer. BasiGo also offers a leasing model, further reducing the initial investment for bus operators.
The environmental benefits are noteworthy, with each E9 Kubwa projected to cut down diesel consumption by 20,000 liters annually and diminish CO2 emissions by a substantial 50 tonnes per year.
Reservations for the E9 Kubwa have started pouring in from Nairobi's bus operators, a testament to the anticipation surrounding this new offering. Interested parties can secure their spot with a refundable deposit and can reach out for product demos or further inquiries.
In related news, BasiGo's recent venture into Rwanda signifies its ongoing commitment to electrifying Africa. In collaboration with AC Mobility, a renowned name in automated fare collection systems, BasiGo is set to deliver its first batch of electric buses to Kigali by October 2023, promising a transformative phase for Rwanda's public transportation.
For reservations and more details on the E9 Kubwa, visit BasiGo's official page.