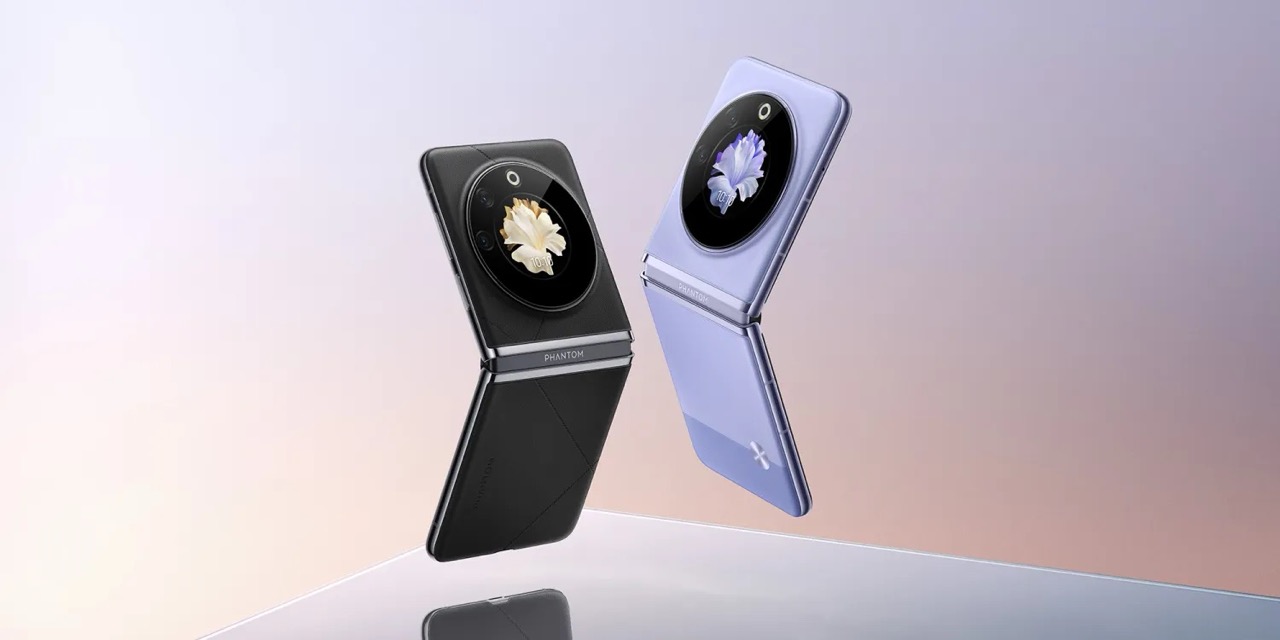 TECNO has taken another bold leap into the premium smartphone space with the launch of its latest device, the TECNO Phantom V Flip. This flip-style foldable phone is set to compete with established players like Samsung and OPPO with their Galaxy Flip 5 and Find N2 Flip. The advantage TECNO has is their pricing.
In a world where foldable phones often come with premium price tags, TECNO is challenging the status quo. The Phantom V Flip proudly claims the title of the "cheapest Flip Phone in the world." TECNO's message to consumers is clear: why pay more for more expensive flip phones when you can have a premium experience without breaking the bank?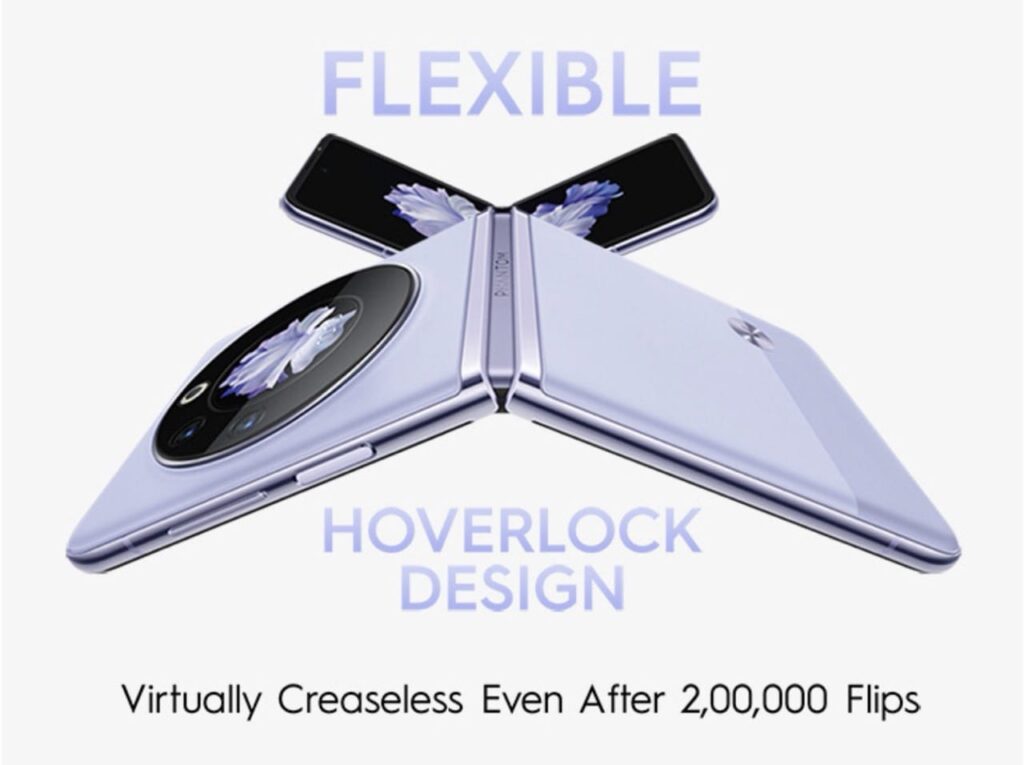 Different Outer Display:
The whole point of a Flip phone is that when you flip it, it is off. However, recent upgrades with the N2 Flip and the Galaxy Flip 5, have made it such that the outer display is a whole other tiny display capable of running full apps. Which makes no sense. TECNO, at least in my opinion, gets it right.
Unlike Samsung and OPPO, TECNO has opted for a small circular screen with integrated cameras around the screen. This design choice not only serves its purpose efficiently but also minimizes battery consumption. It brings a delightful and friendly aesthetic reminiscent of classic flip phones.
TECNO Phantom V Flip Specifications
The TECNO Phantom V Flip boasts an external circular OLED screen equipped with two cameras – 64MP main, and 13MP ultra wide – and an LED flash. The tiny AMOLED screen provides users with quick access to notifications and also serves as a viewfinder for selfies, and widgets.
When opened, the inside display treats users to a 6.9-inch foldable LTPO AMOLED display with a 120 Hz refresh rate and a remarkable 1,000 nits of brightness.
Under the hood, the phone is powered by a Mediatek Dimensity 8050 chipset with an octa-core CPU, reaching speeds of up to 3.0 GHz. It comes with 256 GB of storage and 8 GB of RAM, expandable by up to 8 GB through the Extended Memory software feature.
Photography enthusiasts will appreciate the 64 MP main camera with a 1/1.73" sensor and a 13 MP ultra-wide-angle shooter with autofocus. The front-facing camera, located inside a punch hole, features a 32 MP sensor.
Despite its slim profile of under 7 mm when unfolded, the TECNO Phantom V Flip packs a substantial 4,000 mAh battery with support for 45W wired charging. TECNO claims that just 15 minutes of charging can fill the battery halfway.
The phone also introduces EllaGPT, a custom personal assistant offering "intelligent features" akin to Google, or Siri, powered by ChatGPT.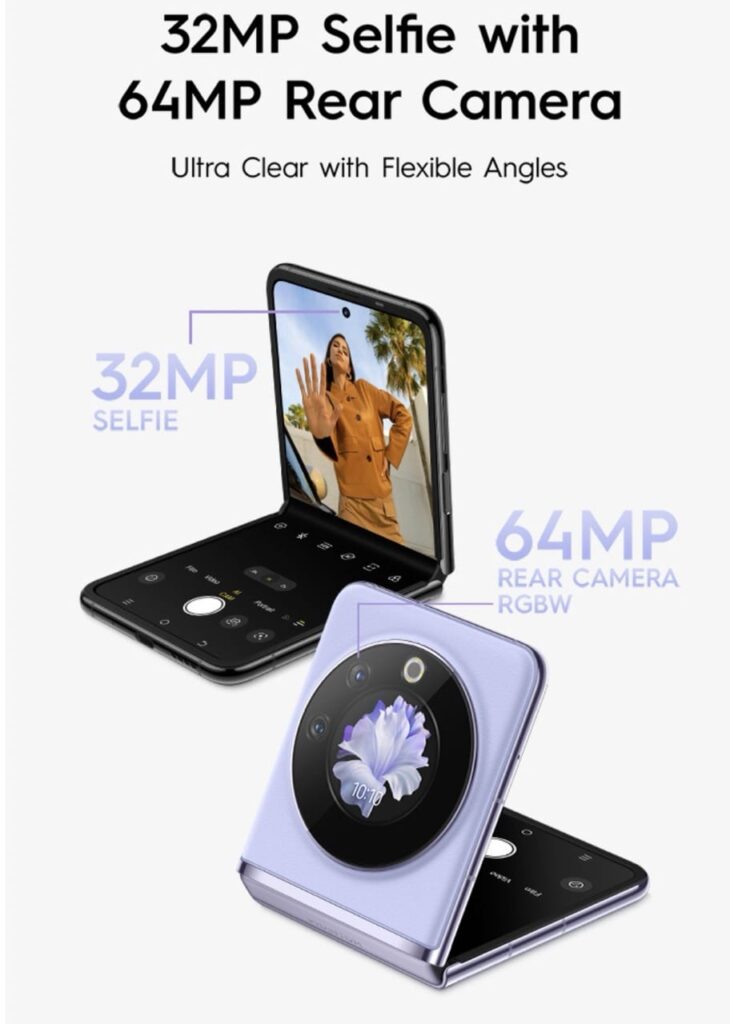 Expanding Beyond Africa
TECNO's journey into the premium smartphone market is part of its broader expansion plan. For a decade, TECNO, along with its sister brand Infinix, dominated the African smartphone market by providing affordable smartphones to an underserved audience. However, in the last year, both brands have embarked on a rapid expansion strategy, targeting higher-spending markets like Dubai, India, and Malaysia.
Availability and Pricing
The TECNO Phantom V Flip is available in two striking colors, Black and Purple. During the announcement, it was revealed to have a price of INR 49,999, approximately $605 or €555. Sources indicate that the European market can expect a price of €700, while other regions may enjoy an early-bird promotional price equivalent to $650. In Kenya, the Phantom V Flip may cost between KES 90,000 to KES 100,000 depending on how our shilling continues to perform against the dollar. This will still be way cheaper than the price of the new Galaxy Z Flip 5 which is KES 193,000.