Google has today unveiled the Pixel 8 and 8 Pro, showcasing a blend of hardware and software magic. These new entrants are slightly pricier than the preceding Pixel 7 series but bring to the table enhanced promise, superior performance, and upgraded cameras, aligning with this year's theme of 'software magic.'
The spotlight was on the Pixel 8 Pro, which now boasts notable camera upgrades, both in hardware and software, setting a wider gap between it and the standard Pixel 8. Camera enthusiasts will find the enhancements appealing, as they can now extract more from the camera they carry around daily.
Among the key highlights is the 50 MP main wide camera on the Pixel 8, engineered for better low-light performance. Its specifications – a 24mm equivalent focal length, f/1.68 max aperture, and an 82-degree field of view, showcases a well-rounded camera functionality. A unique 2x "Optical Quality" mode is also introduced, which essentially crops to the frame's center, mimicking a 2x optical lens effect. Just like on the 48MP cameras of the new iPhone 15 Series.
On the other hand, the Pro model shares the same primary camera, with an additional feature – Google's Super Res Zoom digital computational tele mode, extending up to 8x zoom. Furthermore, the Pro model stands out with its improved ultrawide and 5x optical telephoto lens, coupled with a brighter f/2.8 aperture for its 48 MP sensor. These features are bound to provide a more flexible photography experience.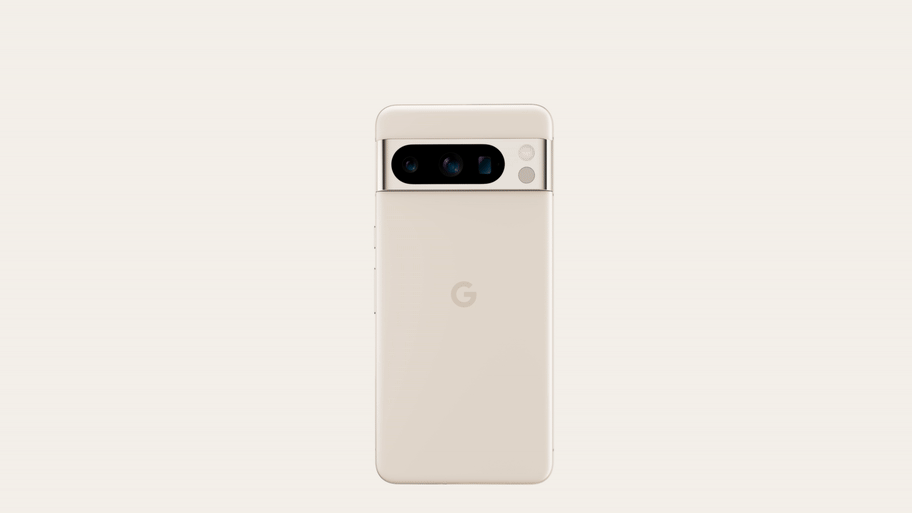 Both models are introduced with a new Macro Focus mode, but the superior ultrawide on the Pro is expected to make this feature more pronounced. Besides, the 8 Pro comes with new pro controls, allowing manual tuning of parameters like exposure, promising a more professional control over photography.
Video enthusiasts aren't left out; with a future update, the Pixel 8 Pro will include additional computational video processing features like HDR+ and Night Sight for video. These features will leverage both on-device and cloud-based processing on Google's servers, indicating a trend towards hybrid processing solutions for heavier computational tasks.
Google also broke the norm by promising an unprecedented seven years of software updates for both models, a significant leap from its previous three-year promise starting with Tensor on the Pixel 6. This new commitment overshadows Samsung's four-year promise and inches closer to iPhone's software longevity reputation.
This extended software support, launching with Android 14 and envisaging updates through to Android 21, gives users the luxury to hold onto their devices longer without compromising on features or security. Google attributes this advancement to updates in its support testing infrastructure and the Tensor G3's role, underlying the Pixel 8 series.
However, the optimism comes with a grain of skepticism. Google is good with promises it never keeps. There's a whole list of products (killedbyGoogle.com), services, and feature Google has tested out and later on killed. We may see up to 5 years of updates at best, before Google kills the promise. The real test will be the devices' performance sustainability past the familiar three-year mark, and the impact of this promise on the Pixel's resale value remains to be seen. Nonetheless, the seven-year update pledge, if upheld, could mark a new era in the Android ecosystem, challenging other OEMs to follow suit.