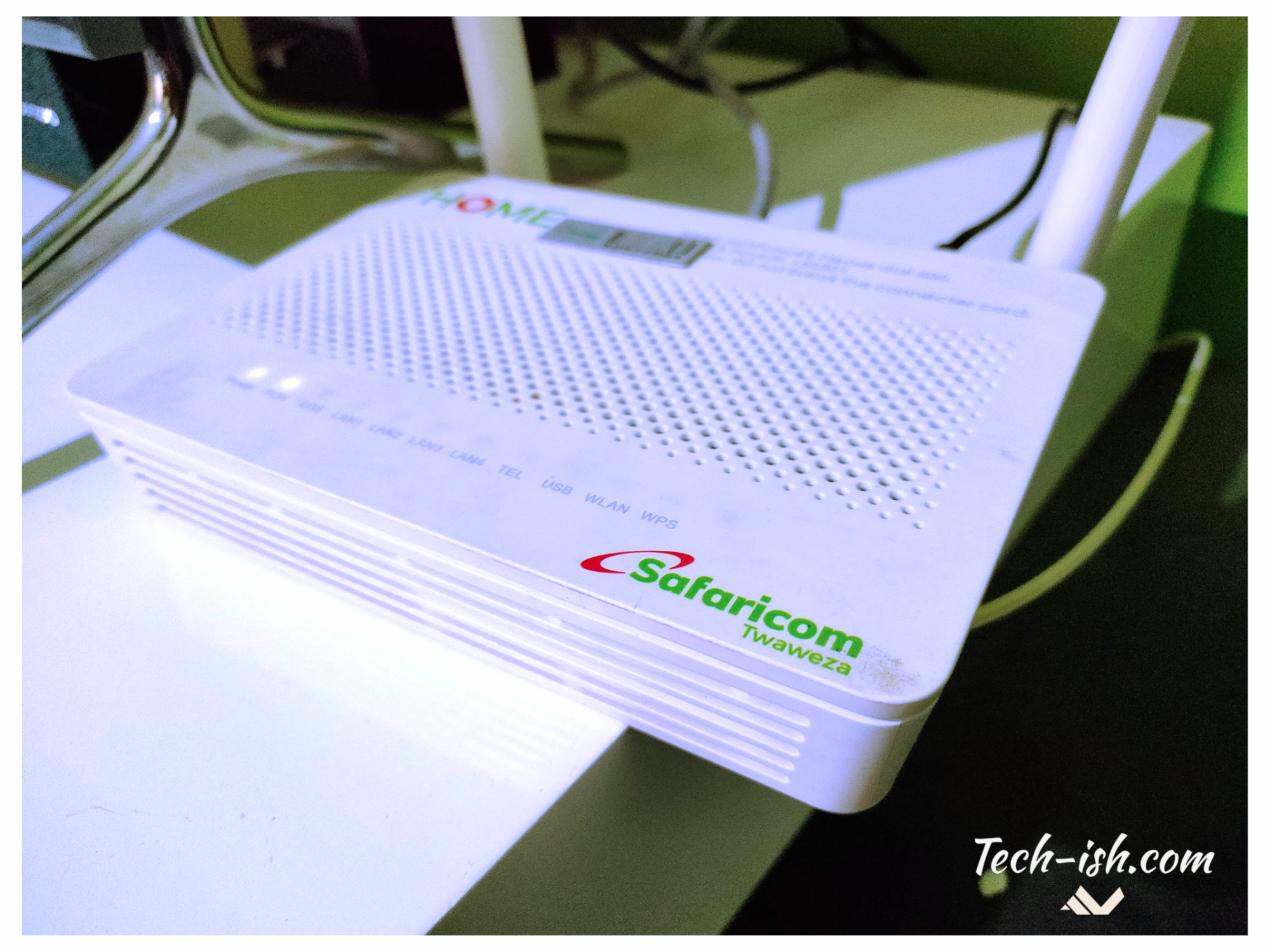 Safaricom recently released its Half Year 2024 Results for the period ended September 2023, revealing a robust performance in its fixed service division, which covers Safaricom Fibre to Home and Business. The telecommunication giant reported a 9.1% growth in revenue year-on-year in this sector, achieving a total of KShs 7.4 billion. This growth is notably more impressive when considering the adjustments made for certain one-off factors from the previous period, which underline an underlying growth of 14.0% year-on-year. According to Safaricom CFO Dilip Pal, this significant rise is predominantly due to the expansion of their customer base, reflecting the company's successful strategy in capturing more of the market.
The detailed presentation further highlights that the Fibre To The Home (FTTH) segment is one of the standout performers, experiencing a remarkable 29% increase in revenue. The service has seen active customer numbers soar by 29% to 223,000, up from 173,000 in the same period last year. This rapid growth can be attributed to Safaricom's dedication to providing high-speed and reliable internet services, which have become increasingly vital to households for education, entertainment, and work-from-home arrangements.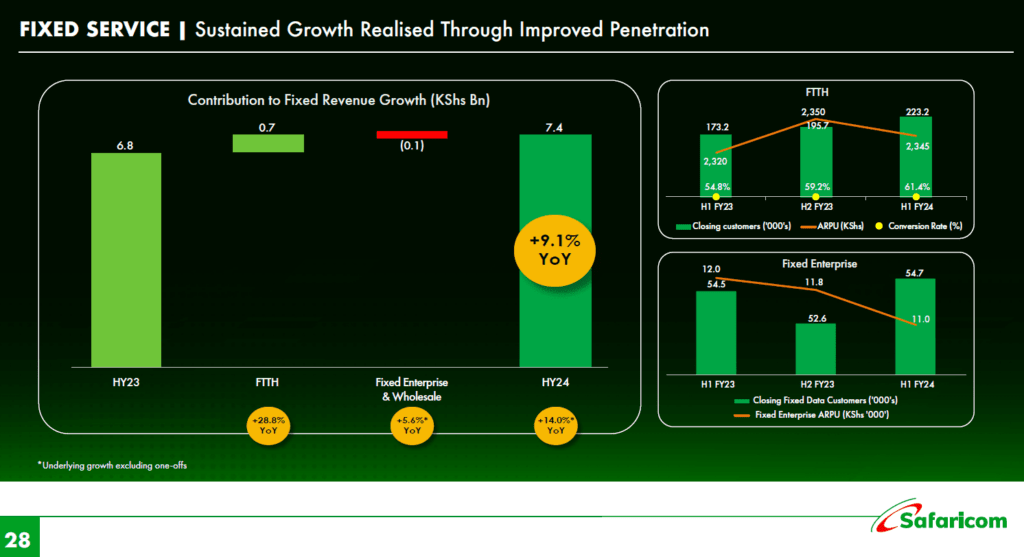 On the enterprise front, Safaricom's fibre Fixed Enterprise Business demonstrated a modest rise in customer numbers. This segment's performance, as illustrated by the chart on the bottom right of the above image, indicates a solid foundation with room for significant expansion. With the closing number of fixed data customers standing in the thousands and a consistent average revenue per user (ARPU), Safaricom acknowledges the considerable growth potential that lies within the enterprise sector. The company is keen to capitalize on this potential, as it continues to innovate and offer tailored solutions to meet the complex and diverse needs of business customers.
In a recent podcast episode, Stephen Maina, Senior Manager for Fixed Data Services at Safaricom, shed light on various aspects of Safaricom's Home Fibre service, which has become an essential part of many households' daily internet usage since its inception. Maina discussed key topics like customer satisfaction, the process of getting connected, fair usage policies, dedicated connections, package variety, and resolving app issues. This insightful conversation highlighted the company's commitment to enhancing user experience and addressing customers' needs, further underscoring Safaricom's dedication to staying at the forefront of internet service provision and customer care. Listen to the podcast episode on Spotify.
These initiatives are part of Safaricom's broader strategy (<< links to another 24Bit Podcast episode with Stephen Maina) to cement its presence in the fixed service market, as mentioned earlier by CEO Peter Ndegwa. By integrating Internet of Things (IoT) technologies and enhancing their ICT offerings, Safaricom is not just looking to expand its services but is also working to stay ahead of the curve in a rapidly digitizing world. Such advancements will likely play a critical role in the future of business operations, smart homes, and cities.
Safaricom's strategic focus on its fixed services division aligns with global trends where there is a surging demand for better and faster internet connectivity. With a clear roadmap for growth, Safaricom is positioning itself to be at the forefront of this shift, ensuring that both individuals and businesses have access to cutting-edge connectivity solutions. As the company moves forward, its robust fixed services growth, driven by customer expansion and technological innovation, is set to remain a key component of its business model, promising a future where connectivity is not just available but is also powerful, reliable, and seamlessly integrated into daily life.