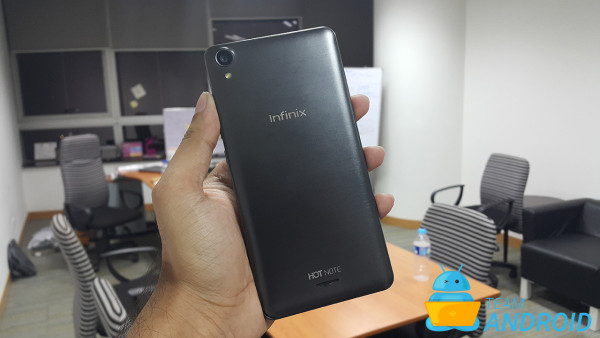 Update: Upgrade your Infinix Hot Note to Android 5.1 Lollipop 
Note: I lost my screenshots. But the post still makes sense.
The Infinix Hot Note received an update build number X551-G808-A1-KK-28A-20150318 from the previous X551-G808-A1-KK-28A-20150216. You don't have to read all that. The difference is in the last 3 digits. From 216 to 318. And it has made some quite significant changes to the phone. Have you updated?
The said update is around 15MB. Go to Settings –>> About Phone —>> System Updates. You can download via WiFi or via Data. Smooth process. Mine however encountered a problem. My device doesn't accept to install the update. Everyone else's does except mine.
And I have no idea what AppLock.odex is and why it has unexpected contents!
I tweeted them about the problem. I was angry no one was responding (except for asking me my location). I had practically given up. And was waiting to do this post with all the anger.
Anyway following my post on "Problems with the Infinix Hot Note", the good customer care service from Infinix called me. I have since had some of the problems on that post solved. Well the solvable ones. They explained that "Fast Charging" mode is what makes the phone Heat Up (Hot, pun) while charging. Things like font and the white background obviously can't be changed right now. I think a whole new ROM is needed for that. I don't know. I got the opportunity of telling them my phone can't update and they've promise to have that solved by exchanging the phone. I hope no one else has the issue of their phone not updating. If you have experienced the same issues (or others) feel free to share.
Most of my friends (who bought the phone after my "Full Review of the Infinix Hot Note") have updated their phones.
So you can see the update removes the annoying top toggle which had short-cuts to camera, calculator, torch etc. Have you updated your device? Did you encounter any issues? This phone is on my list of Best Phones Under 10K (and obviously under 20K).