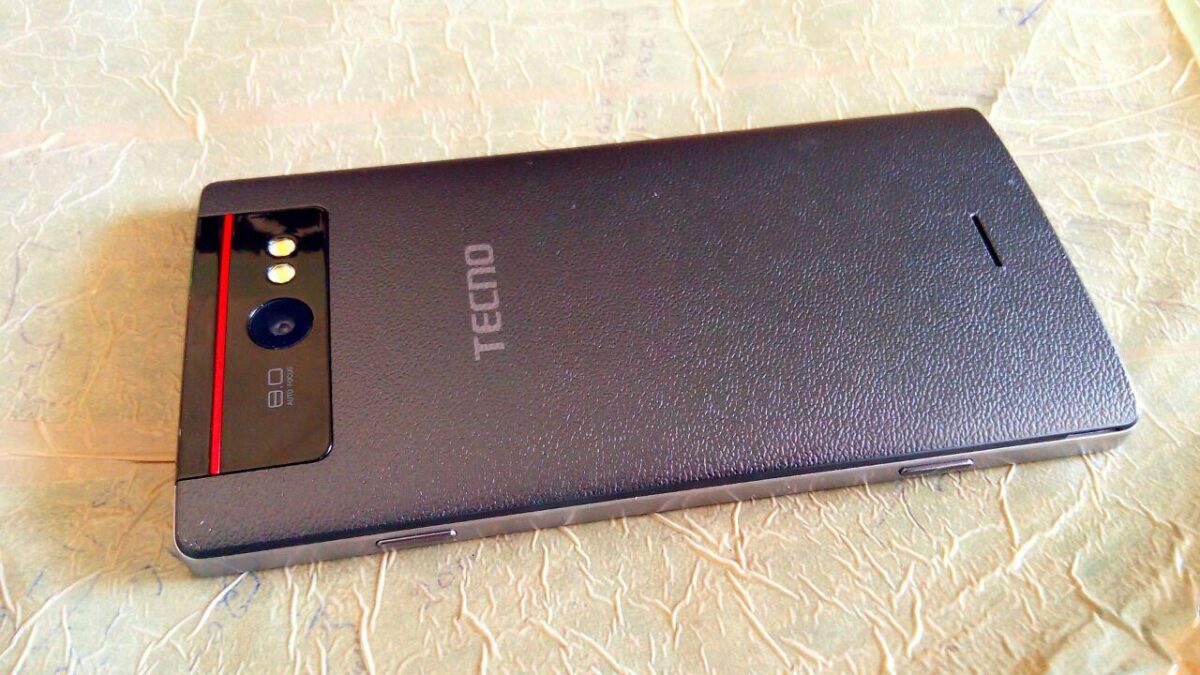 I talked about the Camon C5 from TECNO a few days ago. Looks like it launched in Kenya already. Because it is available in stores countrywide. I expected a mega launch. Didn't hear of one. Was there an official launch gala or something?
Anyway it is a pretty light phone on the hand. Very light. And the back cover is a little "rough" and has an awesome feel on the hand. There's a 'metal' (I think it is fake metal) band that goes round it making it feel a little premium (if premium must be metal). And there's dual flash on the back camera. Plus front flash.

This is the first phone from TECNO Mobile to support 4G networks. And it does so at a low price of about Ksh. 13,000. I'll add it to my list of cheap 4G handsets. I bet you could get it right now at the small TECNO shops in town.
On my previous post, I said the highlight of the phone from the leaked images appeared to be the phone's back camera. And it is true. The phone claims to offer 'Powerful Nightshot' as a feature. With the dual LED flash, that is probably possible.
It runs on Android 5.0 Lollipop. Which gives it a different feel from any TECNO phone I have ever used. You will be amazed. Especially with the notifications bar and the quick settings toggle. This is beautiful:
The battery is 2500mAh but doesn't really do it for me. Since I started using a 4000mAh battery, I have been very choosy on phone batteries. With 2500mAh on 4G, juice will run down faster than you can imagine. But it definitely beats the Samsung Galaxy J1. Plus most parts of Kenya still don't have 4G connectivity.
Still on Lollipop, the user interface is amazing and close to stock. Look at the settings:
Look at the App Drawer:
Beautiful Lollipop. Plus the animations won't fail to catch your eye. Everything has some sort of feedback making you love your Android experience. Touch anything and there's a bounce, or pressure-like animation, that makes you enjoy using your phone. This paragraph is not talking about the Camon C5, it is talking about Android Lollipop in general.
Notice that the Boom Player has been included on this phone too. Read my experience with the Boom Player here. We are still awaiting the next music phone from TECNO to replace the Boom J7.
By the way, there's also a TECNO Camon C8 which has 13MP & 5MP cameras, a 5.5 inch screen and 3000mAh battery. I have very little info about it as at now.
Specs:
There's a 1.3GHz Quad Core processor inside. Plus 1GB RAM. Internal storage (Yes I guessed wrong) is 8GB. But you can expand storage with an external SD card up to 64GB.
Display:
The 5.0 inch screen is an IPS LCD panel with a resolution of 720×1280 pixels. That means a pixel density of about 294 pixels per inch, which is good and pretty much 'immersive'.
Cameras:
The back camera as you already know is 8MP. It is supposed to be the major highlight of this phone. I won't deny that it is a good camera. Very fast too. Good for people who won't notice that it tends to blow up colours and brighten stuff. It is just decent. Nothing out of this world. Well except for the dual LED flash that makes "Powerful Nightshot" a feature. Here's an image taken very quickly without trying to focus and stuff, just point and shoot:
The front camera is 2MP. Has flash too. This is turning out to be a thing. Flash on front cameras. If you've read my post on the Galaxy J5 and J7 you know what I think about flash on front cameras. Ha.
What else should I say?
Is it better than the Boom J7? Well it is. A different OS, 4G support, different UI, slightly better camera in performance, dual back flash, front flash (aki), nice feel and much more.
Is it better than the Galaxy J1? By far. Better screen dispay. Better screen size. Bigger battery.
What do you think?
You can buy the TECNO Camon C5 right now directly from Jumia here.