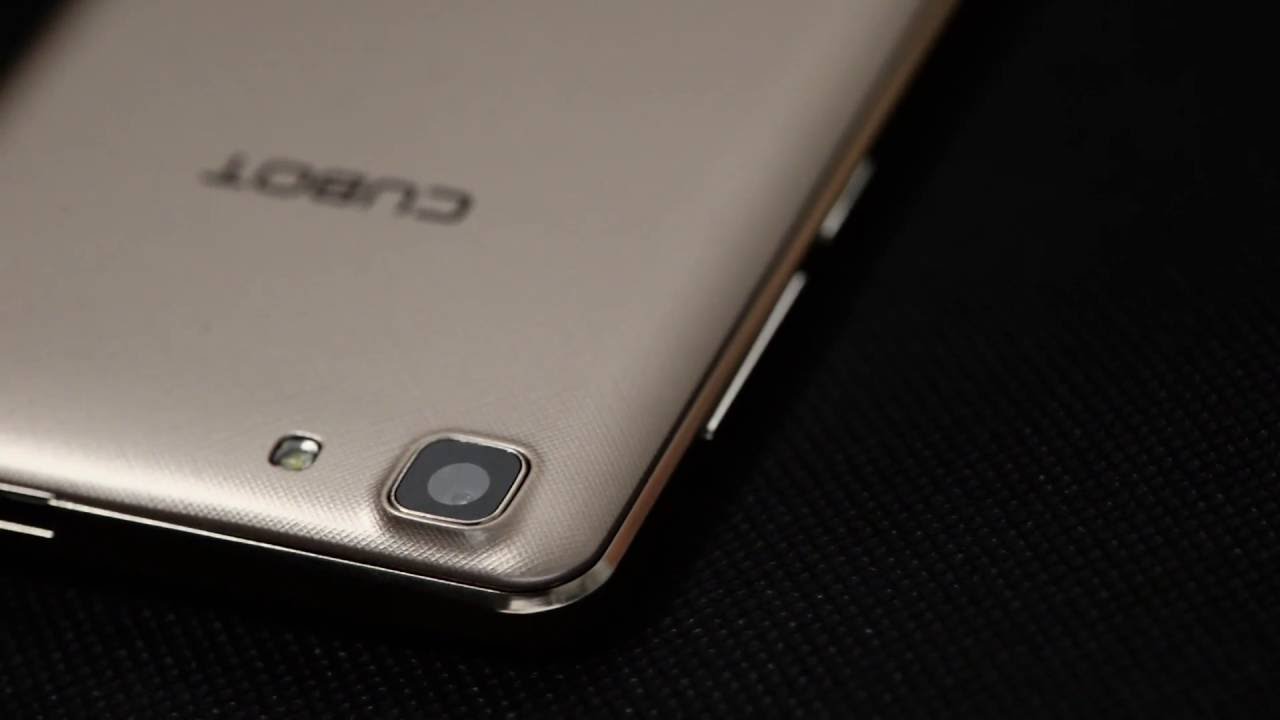 This post is written by Collins Gichuhi
Student UoN Chiromo Campus
Specs:
5" HD Display
Mediatek MT6580 Quad Core 1.3 GHz
16GB Internal Memory (Only 12GB User Accessible)
13MP Rear Camera 4P Isocell f2.0 aperture
5MP Front Camera
LED Notification light
2200MAh Li Ion Battery
Bluetooth 4.0
Wi-Fi: Yes (Can't Specify)
GPS: A- GPS
USB: Micro USB 2.0
Dual SIM: Yes Micro SIM
Expandable Storage: Yes Up to 32GB
Android 6.0 Marshmallow
What's In the Box?
1 Cubot Rainbow
Travel Adapter
Micro USB Cable
Product Regulation leaflet
Quick Start Guide
A Leaflet for Setting up the Cubot Rainbow
Clear Plastic Cover
That's pretty much it… No Earphones(From Avechi the Price is down to Ksh. 7,499 from 9000) as stated by their website.
Design:
The Design of the Cubot Rainbow is somewhere between stellar and non-stellar. So medium stellar anyone?
Okay so to me the design is great. It has a metal frame around it (I`m not sure whether it's metal) But it gives it some extra heft. It's not heavy as you might think but it has that right weight to it for anyone to feel comfortable.
The frame has some chamfered edges therefore giving the phone a grip when holding.
At the back lies the battery cover. It has a uniform grainy texture to it therefore adding extra grip and the phone isn't a fingerprint magnet except the screen as there is no oleophobic coating. But we can't demand more from a Ksh. 7,499 phone now can we?
It came with no screen protector, only came with the usual plastic film.
Display
Where budget smartphones usually suffer is the screen. Not to worry as this phone`s panel is very bright is highly visible outdoors, very bright such that you will only need to keep the brightness at 75%!
It also comes with MiraVision Display technology where one can Tune to his/ her personal liking via user mode or Use the available presets which are vivid and standard. That's a nice usability feature in a 7k phone.
Screenshot 1: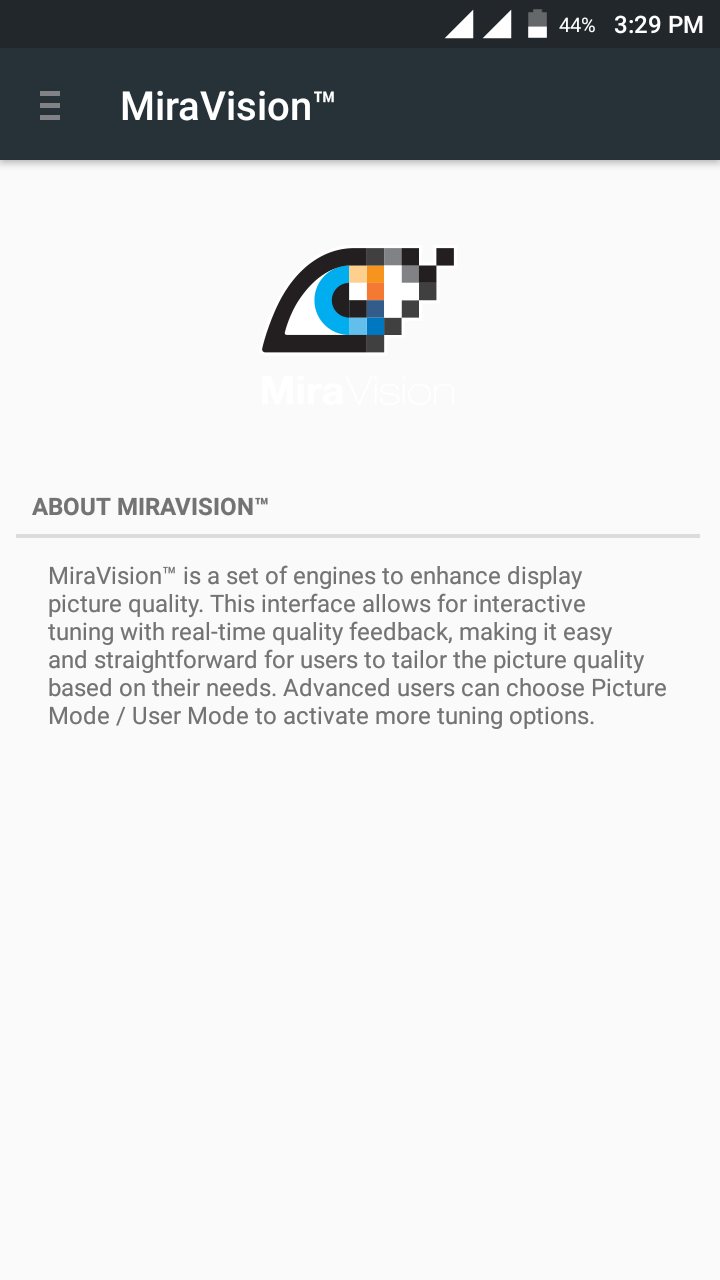 Screenshot 2: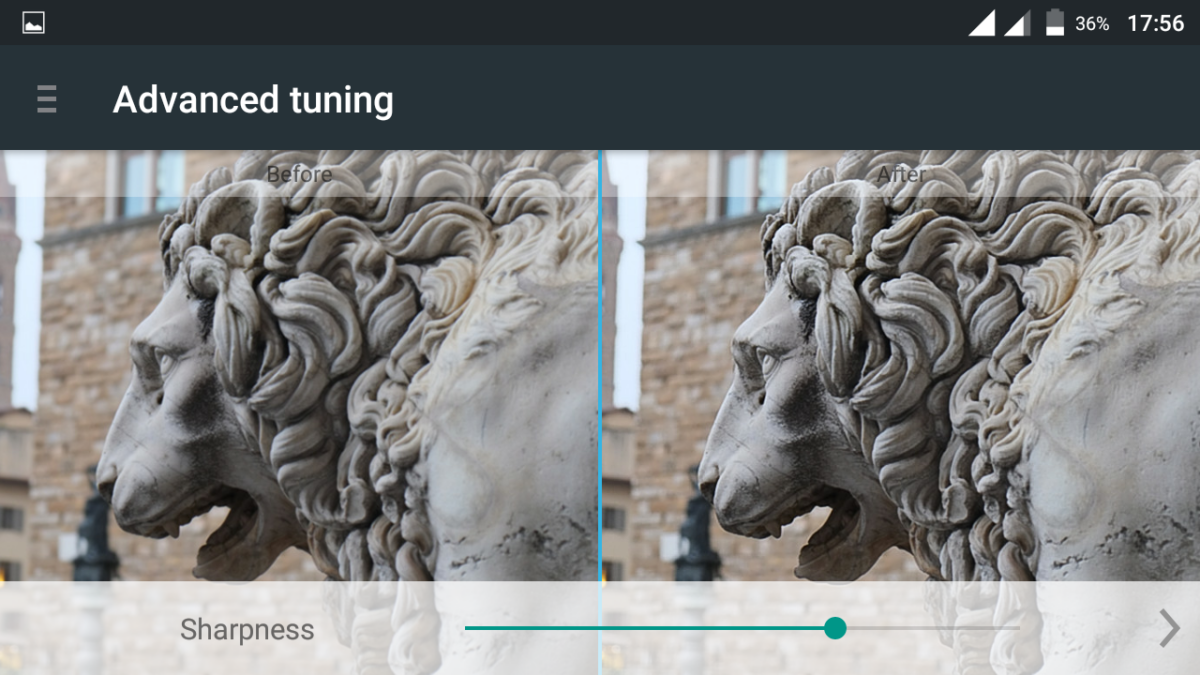 Above the screen, there is the usual earpiece/ receiver. The 5MP camera is slightly to the right.
And the LED Notification Light to the left. I Hadn`t noticed it after 2 days with the phone. Lights solid (No blinking or breathing) red when battery is low, or charging under 90% and lights solid green when charging above 90% or completely charged.
The User is alerted by blinking red of new notifications by default. One can customize the notification light to either green or red only via the app handling the notification say WhatsApp to green via its settings… But via rooting, anything is possible!
Below the display is the off screen navigation keys I was actually bummed that they had to use hardware navigation keys but the phone later on proved that one can easily access the same functionality as on screen keys.
A particular curious thing is that one needs to hold down the menu keys in order to access the recent apps… Again rooting… gravitybox anyone? But there is a non-root app called simple control where one can add on screen navigation keys but they come up as an overlay therefore blocking the dock… its upto the user but I have gotten used to the keys… I bet anyone can…
Holding down the home button pops up the Google now button or one can activate now on tap in the Google app… its marshmallow you know…
Holding down the back button gives no response…
There is nothing else at the bottom of the display
On the top of the device, there is the 3.5mm Audio port and The Micro USB 2.0 port located on the left.
There is nothing on the left of the device.
The only thing at the bottom is the microphone on the far right.
On the right side, there is the power button located on the upper half of the device where your thumb is most likely to rest and the volume rocker above it. The power and volume keys aren't mushy as in some devices and offer a click feedback. They are also shinier than the metal frame.
Going on the back of the device, there is the 13MP camera on the upper right corner slightly protruding and the single LED flash near it Cubot doesn`t want any scratches on the surface of the camera that's why they bundled the phone which offers elevation of the device therefore your precious camera is protected (That's if you choose to use it). There is the CUBOT branding on the top slightly far below the LED flash
The speaker grill is at the bottom of the back of the device with some model specifications and licenses above it the speaker can get muffled while playing music resting the phone on the back in contact with the surface … again use the cover… it has some nice perks to the phone…
The phone feels nice in the hand as its 8.8mm slim and ALMOST feels like a Oneplus X!!! Plus it doesn't get any fingerprints on the back and the sides of the device…
A really Good design by Cubot I must say… Everyone will love it.
SOFTWARE
Marshmallow anyone?
The Cubot Rainbow is amongst the few devices available in Kenya running android 6.0 marshmallow.
Marshmallow has some exclusive features so far among them, the popular ones are Doze, the super battery saving feature and Granular permissions
I will talk about doze in the battery section.
Granular permissions give you the power of choosing what the apps have access to therefore increasing security for example you can set apps like ES file explorer not tom access like the location of the device.
I know there are people suspecting that someone else can hear them through the microphone or monitor them through the front cameracoughCompanion/Stalking AppsCough that's why I tell ye fear no more as marshmallow gives you power over this… Remember with great power comes great responsibility… Don't cheat on your loved one and blame it on this review please… thank you.
The phone comes with the Google Now Launches as default (looks like Nova Launcher but no Customization. Unless With Root access and Xposed GEL Settings).
It has only one Home page pane and swiping to the right opens Google now.
The App Drawer Has a white card background and it is a vertically scrolling app drawer. Most Used Apps are displayed as the first four apps in the app drawer.
Everything is almost stock android with only one app to be called bloat ware, Clean Master… Luckily it can be uninstalled.
Media is Handled By Google`s Own Apps Google Play Music, Photos, Play Movies and TV, Hangouts (There is a separate messaging app called messages) and one welcome addition, Google Drive There is Gmail and the Google App. Curiously there is no Google Plus.
I would highly recommend installing a video Playing App such as VLC and another file manager as the one present can't handle zip files and set mp3 files as a custom ringtone or custom alarm or even a notification sounds if the few ones aren't exciting you.
The Settings App is In a Dark Mode and looks nice. The Quick Settings and the Notification Shade are all in that grey- navy blue color Stock android style.
Advanced Tip: If one doesn't like the way the quick notifications are styled, one can open the quick toggles and hold down the settings cog wheel for 5 seconds and release. There will be a toast notification congratulating the user that they have enabled the System UI Tuner. (I know you will feel awesome!). Through system UI tuner one can reorder the quick settings and hide icons such as the alarm icon. (I don't Know What Demos Are as I haven't seen then even though I have activated them) (The spanner near the settings cogwheel means System UI Tuner is activated)
Screenshot 1: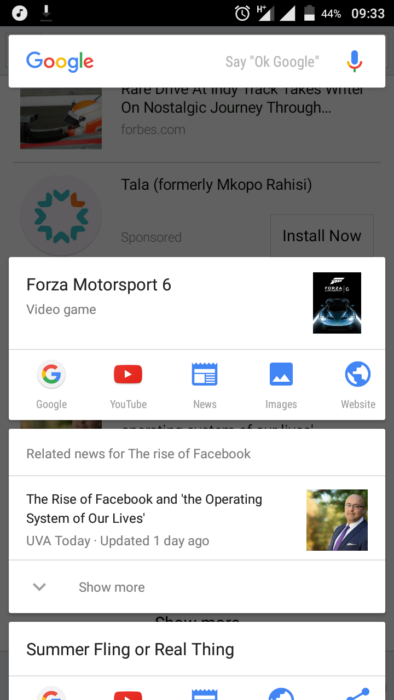 Screenshot 2: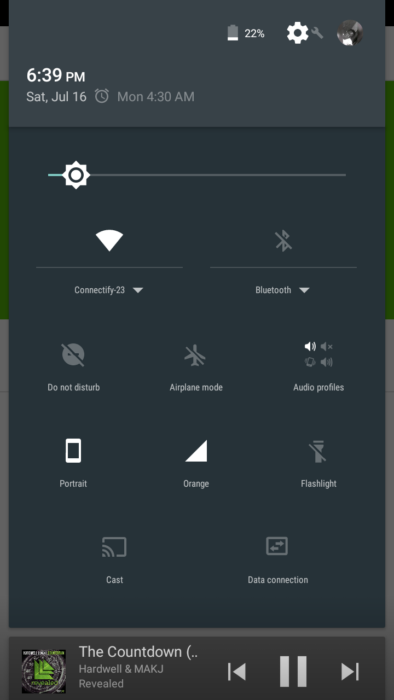 Screenshot 3: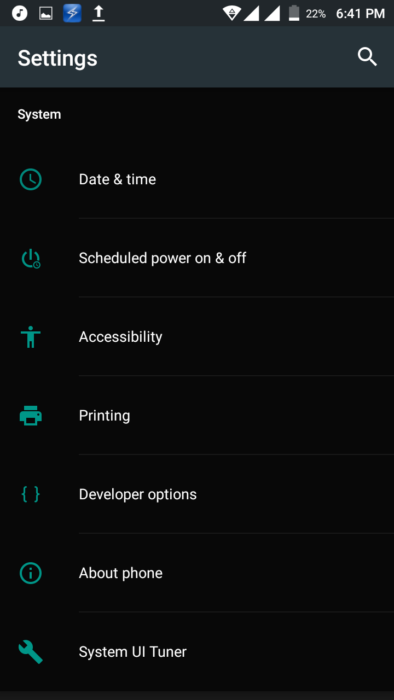 Screenshot 4: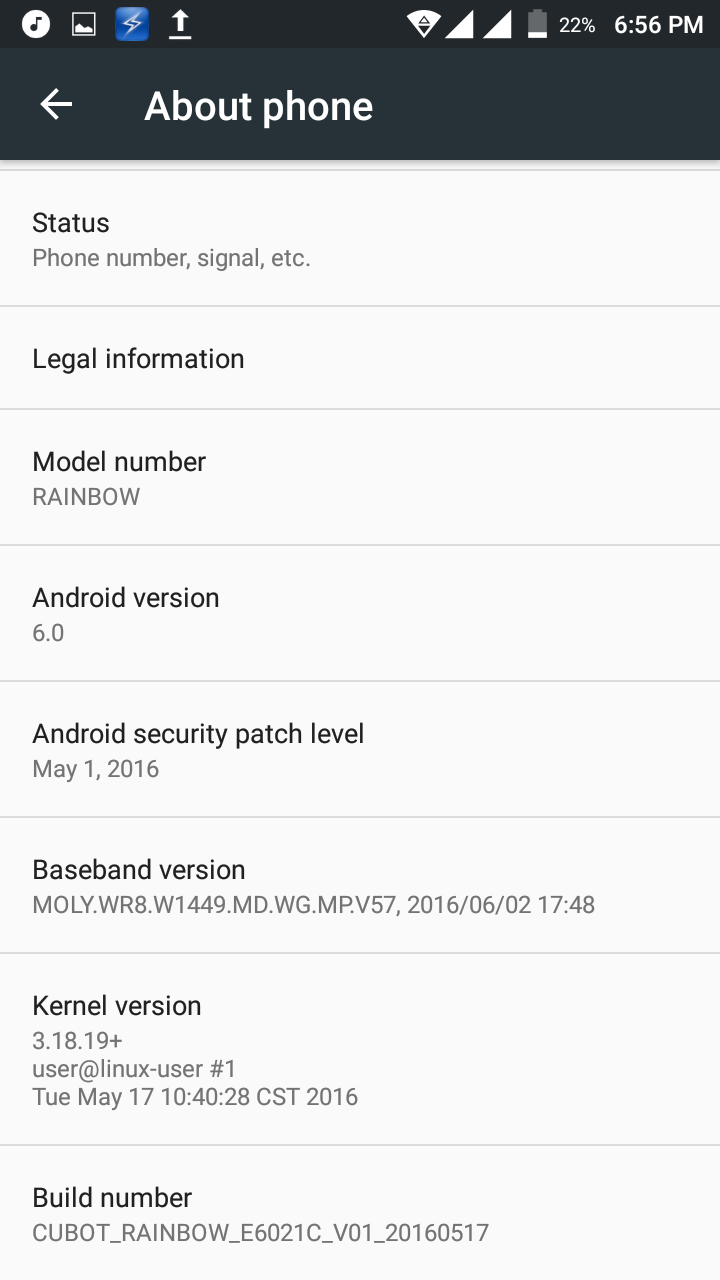 Screenshot 5: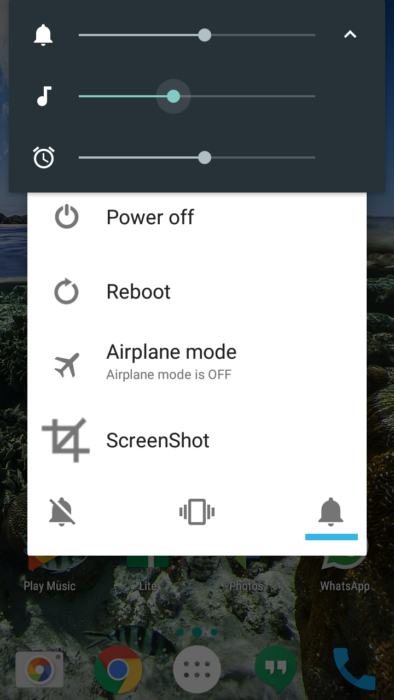 PERFORMANCE
LAG? "Not a term in my dictionary", Says Cubot Rainbow
I know many of you are off put because the device has only 1 Gig of RAM but Since Android Kit Kat, there has been Project Svelte which makes Devices running Kit Kat and above run android very well with only 512MB RAM! The Cubot Rainbow is no exception. I Literally Opened 16 apps all using a data connection and set to run in the background and Multitasking was a breeze except for Google Play Music, It kept restarting even though it continued Streaming Music. All Thanks to the unaltered software.
As for Gaming I tried installing Dead Trigger But it wasn't compatible, So as Wild Blood, but am currently playing games like Contra, Super Mario Bros. etc. Using the Nostalgia.NES Emulator (I Love Retro Games) and there is no lagging but I bet this phone can handle Asphalt 8 Airborne with no background apps. By the way this device doesn`t heat at all like some devices in this price category coughTecno H6 & F7/F6Cough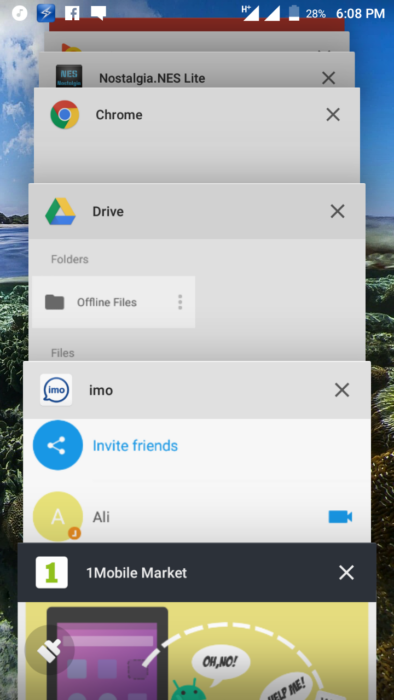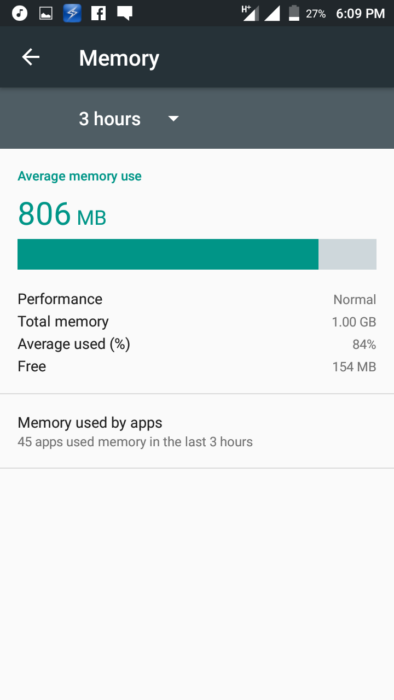 SOUND
"Call yourself an Audiophile? Try Me!!!" Shouted Cubot Rainbow.
I in for a surprise when I realized the Cubot Rainbow has audio filters for the headphones and Speaker!
For the first time I didn't have to delve in the equalizer every time I felt the audio wasn't that great for the genre that I had preset. There is BesAudEnh (Handles headphones), BesLoudness (Speaker overdrive: Pumps up the Volume of the speaker while keeping sound distortion at bay.) and BesSorround (Optimizes audio for movies or music)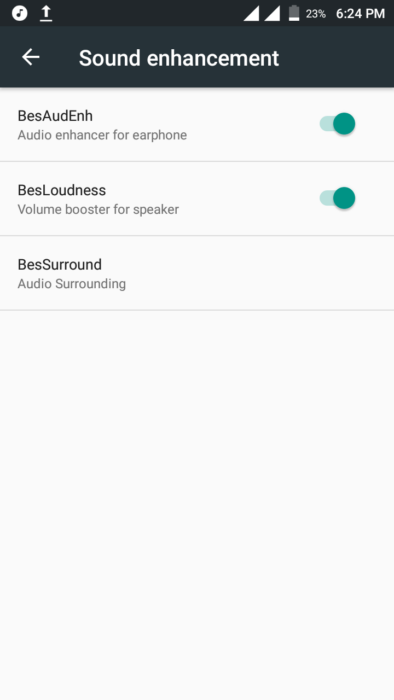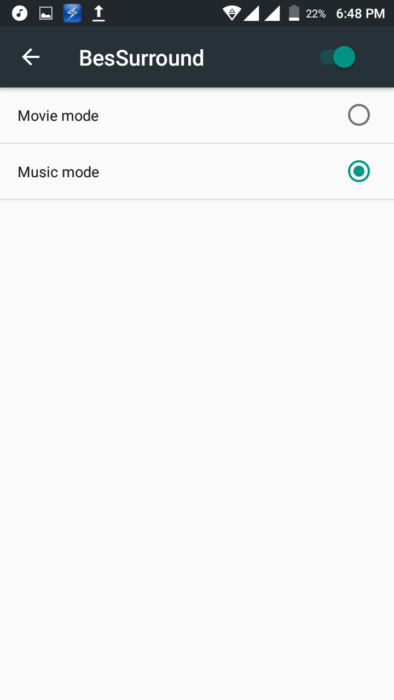 CAMERA
This is where many budget phones usually take a dump and leave a bad taste in the users mouth. Im no photography enthusiastic but I take one or 2 pictures of my pets for social media. This phone literally blew me away. Is it me or are these cameras just superb? (For the price…) Don't expect iPhone 6 Quality pictures but these phone takes good pictures. Autofocus speed is fast. The App responsible in the image department is the one on android AOSP (The one usually found in most phones)
SAMPLES (As of default settings just point and shoot) Colors look oversaturated as I selected the display to be configured my MiraVision as vivid.
One: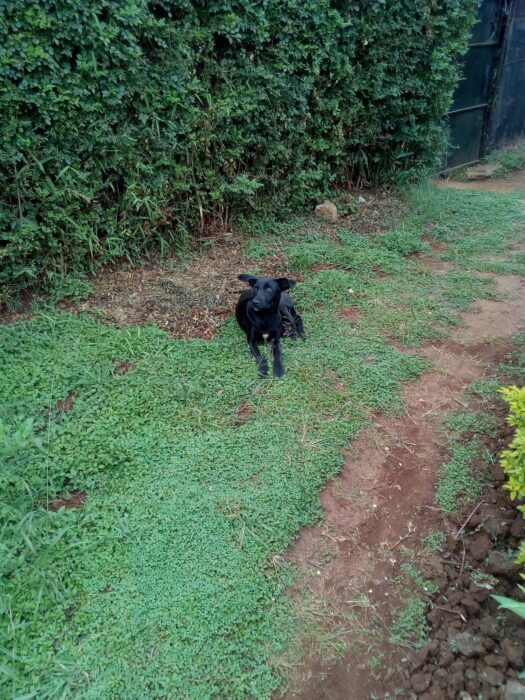 Two: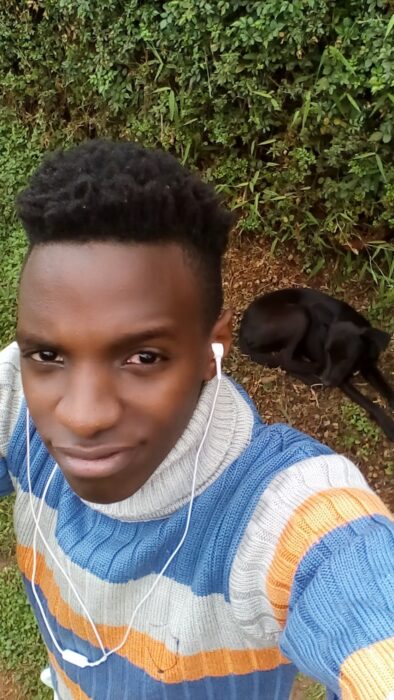 Three: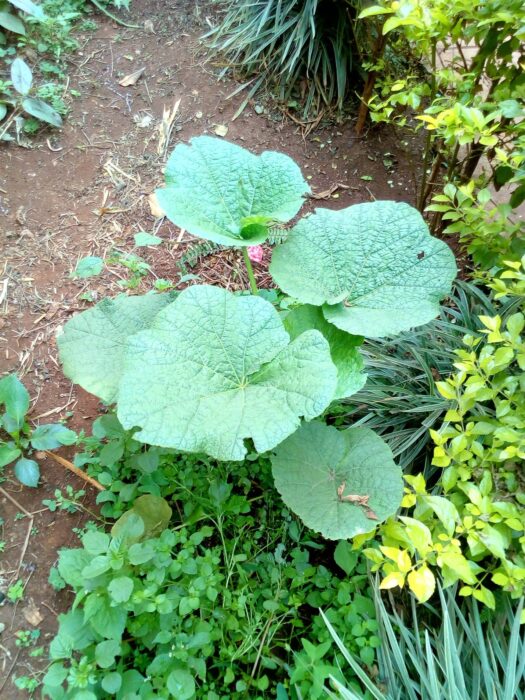 BATTERY
Another area budget smartphones usually shy away is the battery department is the Battery…
Remember me mentioning Doze? Well doze is a feature introduced in Android Marshmallow whereby it optimizes apps in to an optimized battery consumption state. Plus once the screen is off, say you are playing music via the speaker, Doze optimizes the CPU and other power consuming components into a rest mode (Like the PlayStation 4 or Sleep in PCs) Therefore the Music Will Continue playing without consuming power. I Left the Phone playing 3 Albums overnight 11.43pm it was 75% when I left it and in the morning it was 70% at 6.16am. Upon the couple few touches, it dropped to 69% (Bummer!)
All in all this phone can squeeze you through the day with moderate use for a student like me! From a fully charged battery in the morning to a 10% at 4pm in the evening… snap a few pictures, go through your regular blogs, post a couple pics in instagram, Facebook, etc. and the constant texting and chatting… bearing in mind using a strong data connectivity or strong Wi-Fi as a poor connection drains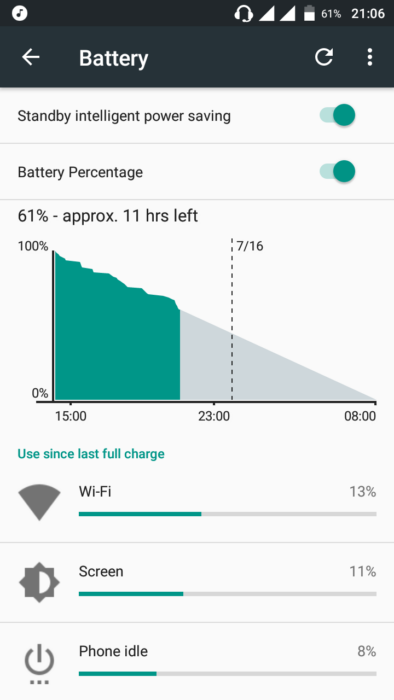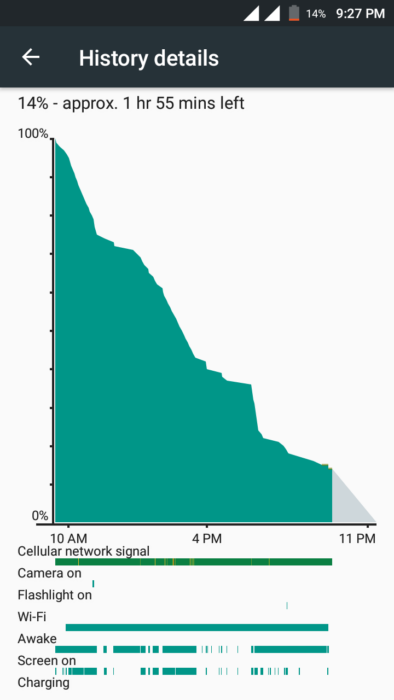 the battery very fast…
VERDICT
Personally I would recommend this phone to anyone in a tight budget. When buying a phone, I look at the specs, not the brand name or reputation. Example a Nokia Asha 303 now costs 9589 at some shops in Nairobi, would you buy that phone because it's a Nokia and overlook the other alternatives? Don't answer that it's a rhetorical question and most probably you are reading this review all alone… And if the Cubot Rainbow has some issues, you can always return it because most probably you have brought it from Jumia, Kilimall or Avechi, I bought mine from an Avechi Retail Store in Nairobi. And they told me if it experiences some issues in the next twelve months there is a service store where I can be assisted or looking for some parts or accessories. Thank You For reading up to this point it's a clear indication I didn't bore you to death.
PROS
Decent Cameras
Decent Camera Combo
Minimal yet stylish design
Great Display with nice viewing angles and configurability
Latest Android OS (So far)
Quality Loud Audio output
Above average internal storage compared to the competition
CONS
No 4G (Only thing missing from this phone)
Small Battery (Some people would find 2200MAh too small) Upgrading from a phone with a large battery
To some the Notification LED is not visible in low light conditions.
*Just note I was trying hard to find the cons of this device
Thanks
by
Collins AKA ColloTheRipper*
*I haven't killed anyone. Thank You.