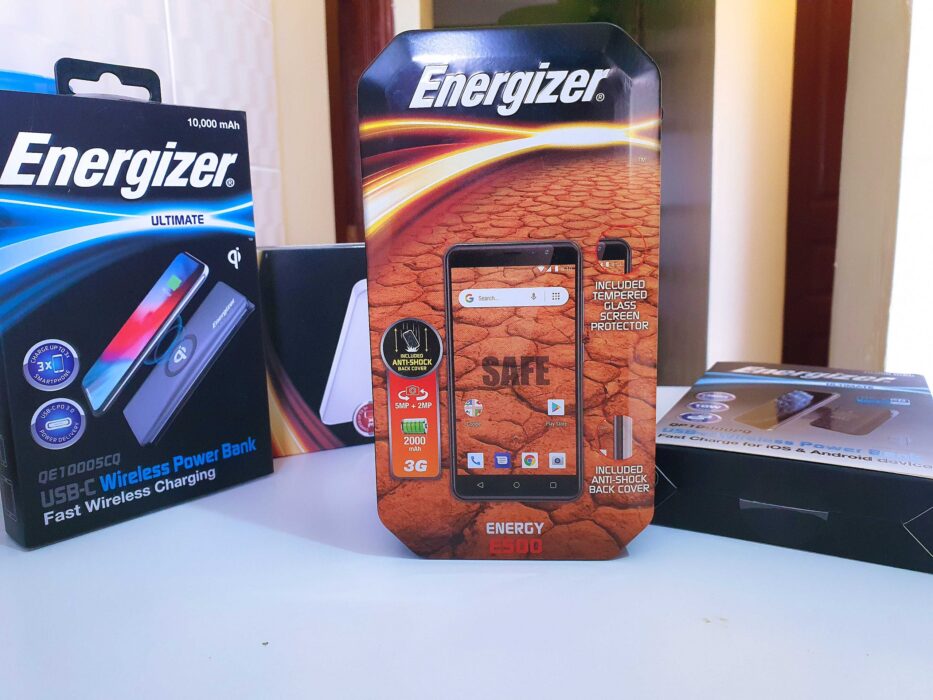 Remember the Energizer brand? I am sure very many of you grew up seeing the Energizer logo somewhere in your house. Most notably on batteries that powered those now dated torches. Well, the company still exists. Or rather, their brand is still alive. And you can buy their devices locally.
Sometime back, we saw the overly ambitious Energizer PK18K POP. It was a crazy phone that came with a non-removable 18,000mAh battery. Yes, you read that right. Those zeros are the right number. It looked so weird, so big, and so insane – with Energizer claiming up to 50 days of use on a single charge. Yes, who wouldn't want a smartphone they charge once every two months?
Look at how big it compared to a normal-sized phone. Literally, Energizer fitted a powerbank to a phone. Or the other way round, depending on how you look at it. Unfortunately, this was just too crazy. The product was canceled. The indegogo campaign didn't take off, and inasmuch as some people made noise about how they couldn't wait to buy it, most didn't.
Anyways, the brand still exists. And the company behind Energizer's devices, Avenir Telecom, seems to be slowly building a footprint locally. Though from the explanations I've been given, they're still not coming in officially. Instead, they're using third parties to sell their devices.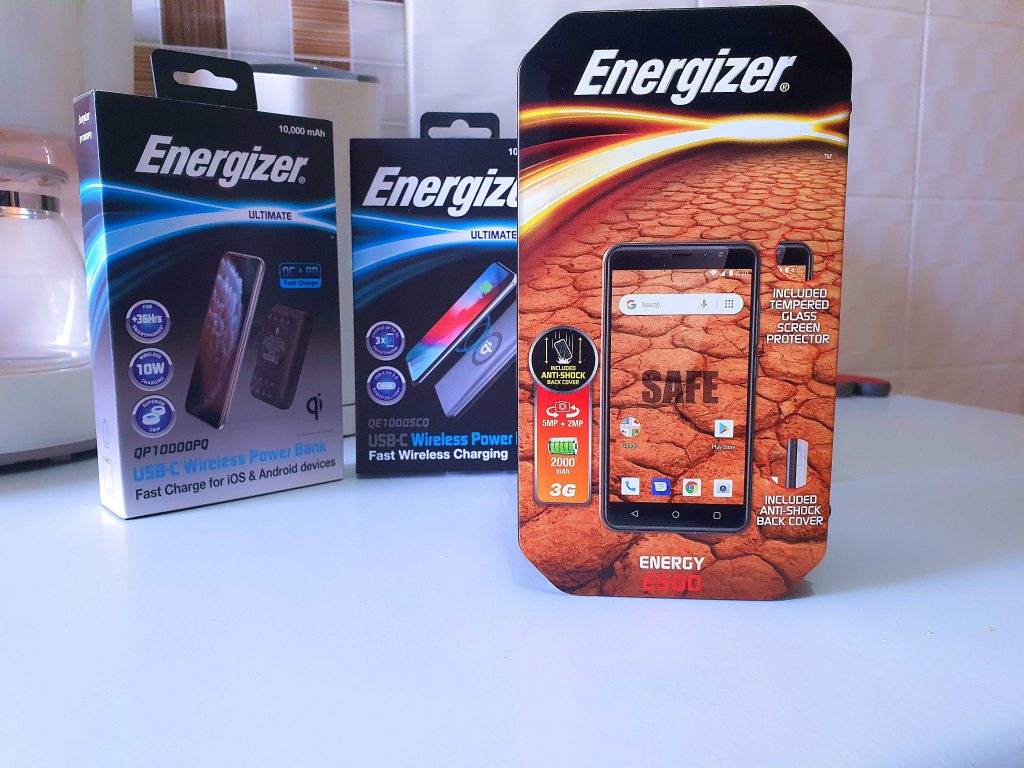 Some stuff you can buy locally include:
Energizer smartphones
Energizer feature phones
Energizer powerbanks
Energizer Wall adapters
Energizer USB Accessories
and even Energizer Car Chargers
I've received a couple of units from the seller for review, and I'll be sharing my thoughts through social media, and through posts, so look out for those.
Here's what I have
The Energizer E500 – A budget phone that costs KES. 5000
Three 10,000mAh power banks – (another giveaway?): There's two that support USB Type-C fast charging with Power Delivery, and Fast wireless charging, and one normal for the usual phones.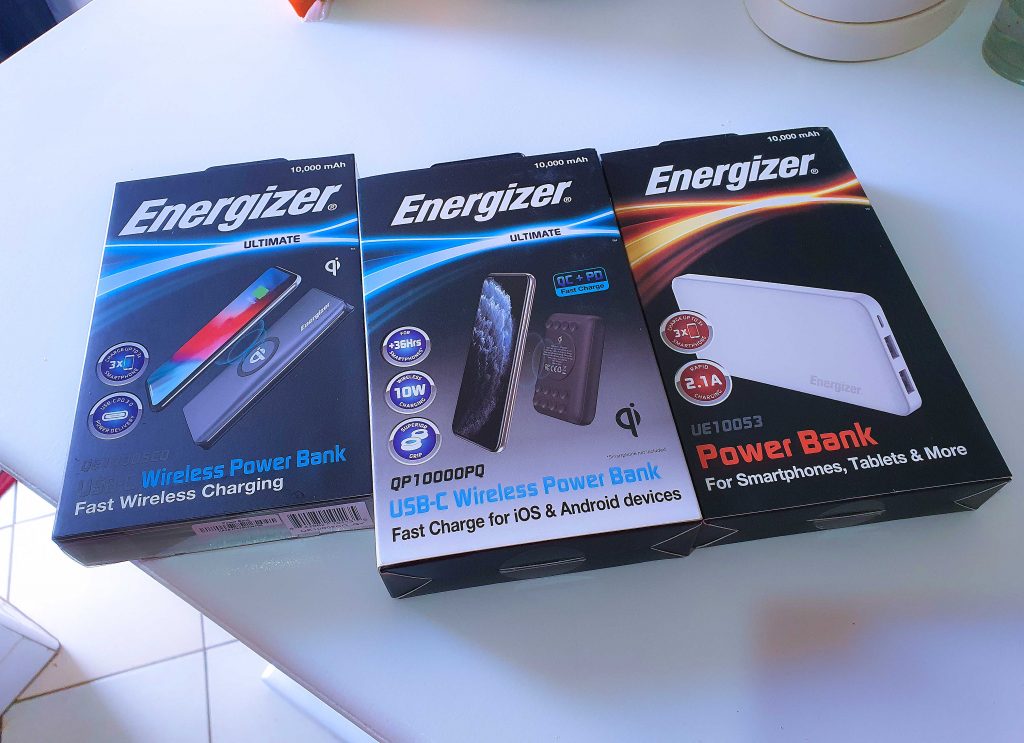 The thing I've noticed with the powerbanks, and even the smartphones, plus the accessories, is that the asking price is quite reasonable. I am especially impressed with the fact that a USB Type-C powerbank supporting PD and Fast Wireless charging can be purchased locally for less than KES. 5,000. If they prove really good over the course of my use, then I'll totally recommend them.
On the matter of smartphones, a lot of things will be in play before they can establish themselves really well locally – I believe. First, will the specs compete well with the specs from devices from other companies? Second, how good will the cameras perform? Third, how good will the devices themselves look, and will they last long? Fourth, will they receive updates?
Tell me, are you ready to buy Energizer branded smartphones? What are you most looking forward to?
The company says their official website will be live soon, and from there people will be able to buy these devices directly. However, for now, you can get some of the accessories through oe.co.ke. You can also reach out to them by calling +254725218506.