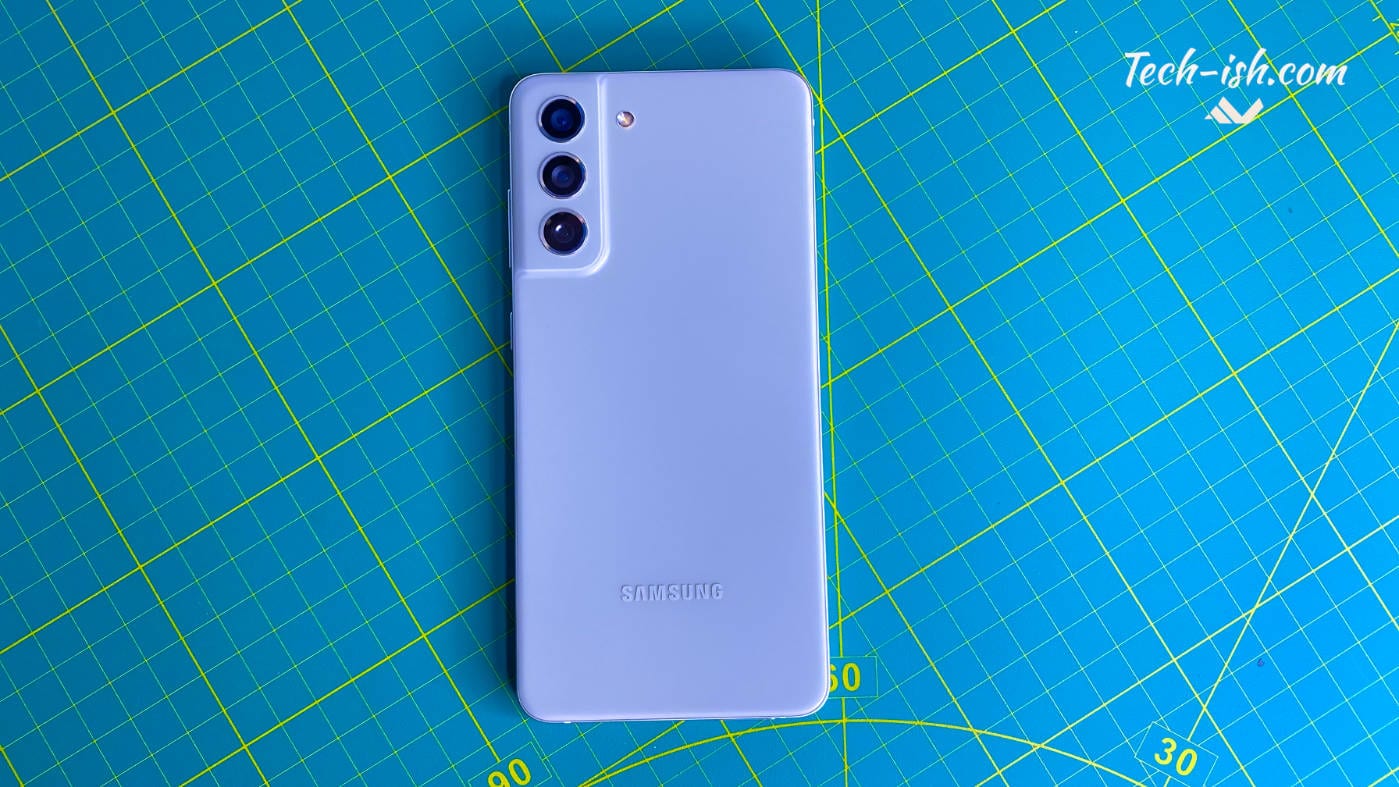 I picked up the Galaxy S21 FE for review earlier in the day. So this is only an impressions article where I share my very first thoughts on the new device. I haven't used it enough to talk about in detail. But I believe this can give you a heads up on whether or not it is a device to consider.
As I've only had it for a couple of hours, in this article I will only cover the bits of the phone I've really interacted with:
The build quality and design
The display
The cameras
Android 12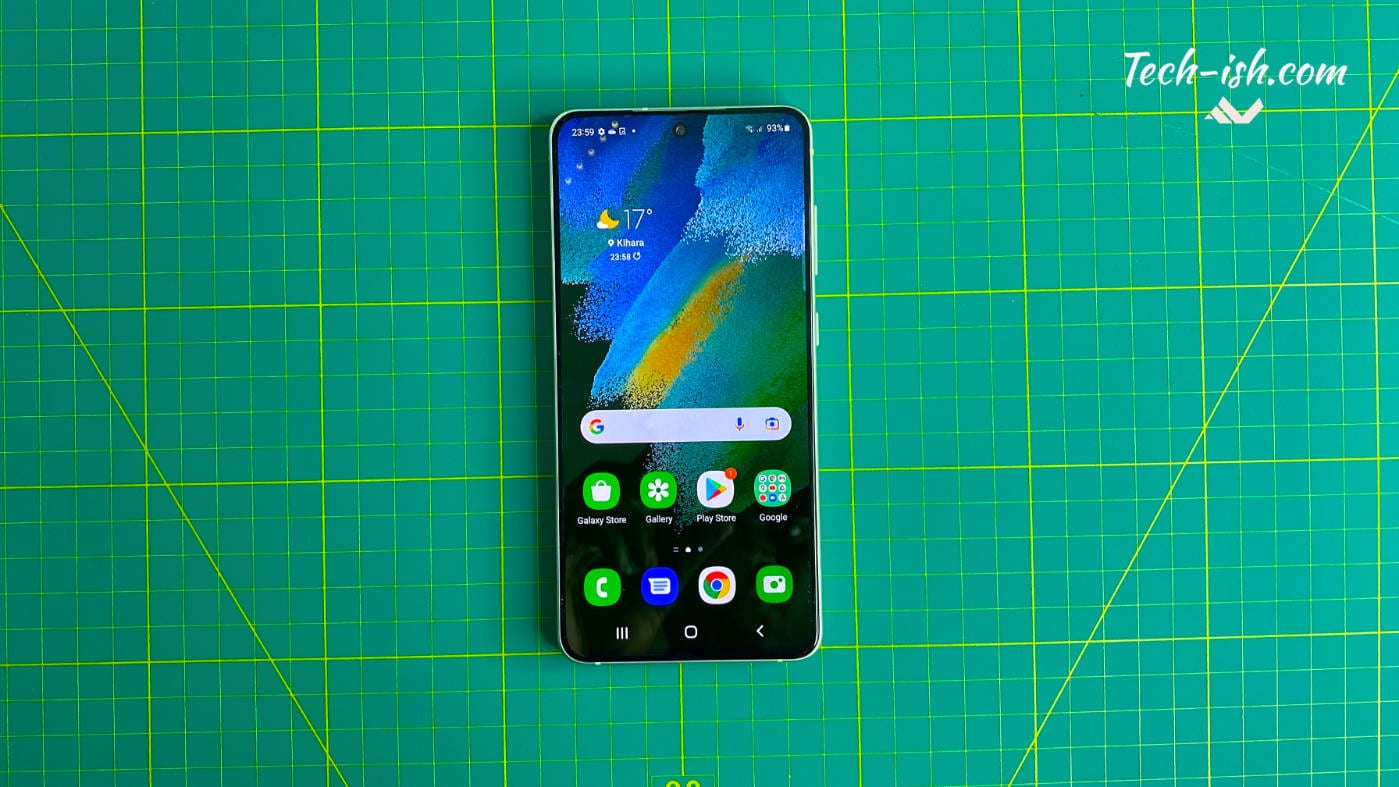 Build Quality and Design:
I think it looks exactly like the Galaxy S21 Base model. I didn't get to interact with that phone unfortunately. I know the materials are definitely different. And I can tell that the camera bump – unlike with the S21 Base model – is the same material all through. Like one whole plastic cover. On the base S21 and S21+, the camera bump featured different material from the rest of the body.

This isn't to say I don't like the design. I do. It feels really good on the hand. The metallic frame all around the phone is so nicely done. The buttons have good feedback. I like it.
For a relatively small phone – 6.4 inches – it fits really nicely on my hand. I guess this is the right size for a phone. I mean, I've come to realise most phones this size always end up being really nice to carry around and use.
The phone is weirdly light though. Like you pick it up expecting more weight. Or maybe it's because I've been using the Xiaomi 11T Pro (I love it) and it's a little bit heavier than the S21 FE.
There's a single speaker grill at the bottom next to the Type-C charging port. If you're wondering if audio will be easy to block, worry not, the top earpiece also acts as a secondary loud speaker.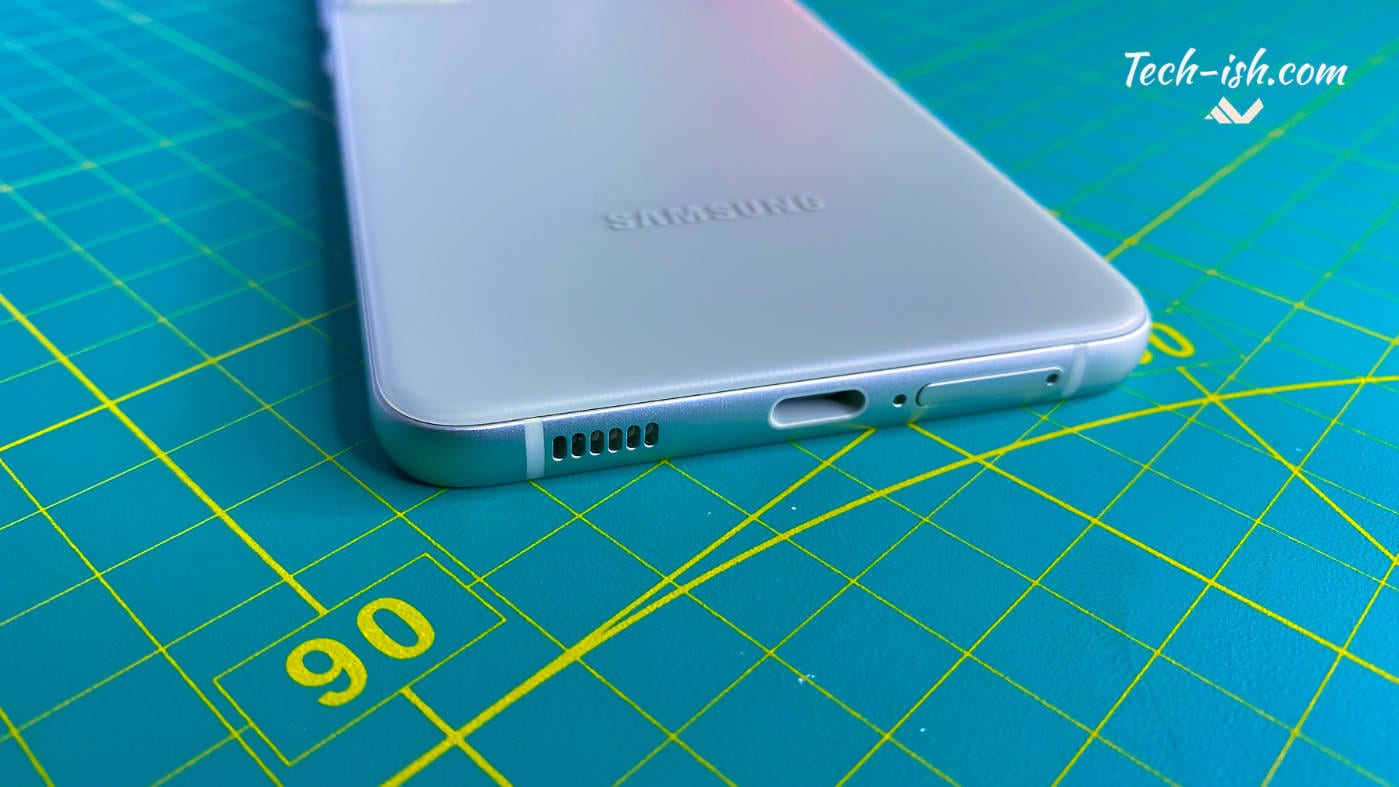 There's no headphone jack. And I learnt that when I wanted to connect my lapel mic to shoot a video. I don't get why a phone called Fan Edition (FE) wouldn't have a headphone jack.
Display:
As usual, Samsung kills it with the display. I don't even have much to write home here. It is a great panel. I like the 20:9 ratio as the phone feels a little wider.
The Gorilla Glass Victus addition is great. And I guess it's things like these that have made the phone expensive. We'll talk about price at the bottom.
Cameras: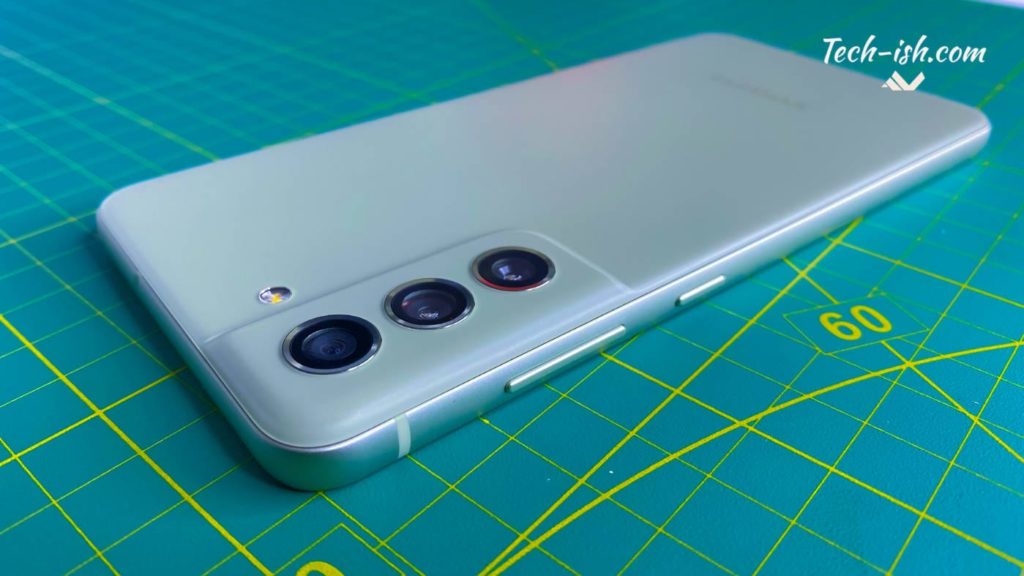 Like I'd said, I used the phone to shoot a short video. I like the cameras. I've not gone out to take photos with it yet. But I like that I've been able to shoot videos and use them without having any extra light, using an external microphone, or correcting the colours.
I will share more on the cameras on social media and in the review later on.
Android 12:
This is the second phone I am using with Android 12. The first one was the Galaxy Z Flip3 which received Android 12 just yesterday.
There's not a lot to say about One UI 4. If there were bad elements, I'd share them here. But everything is smooth, easy, ad-free, and nice.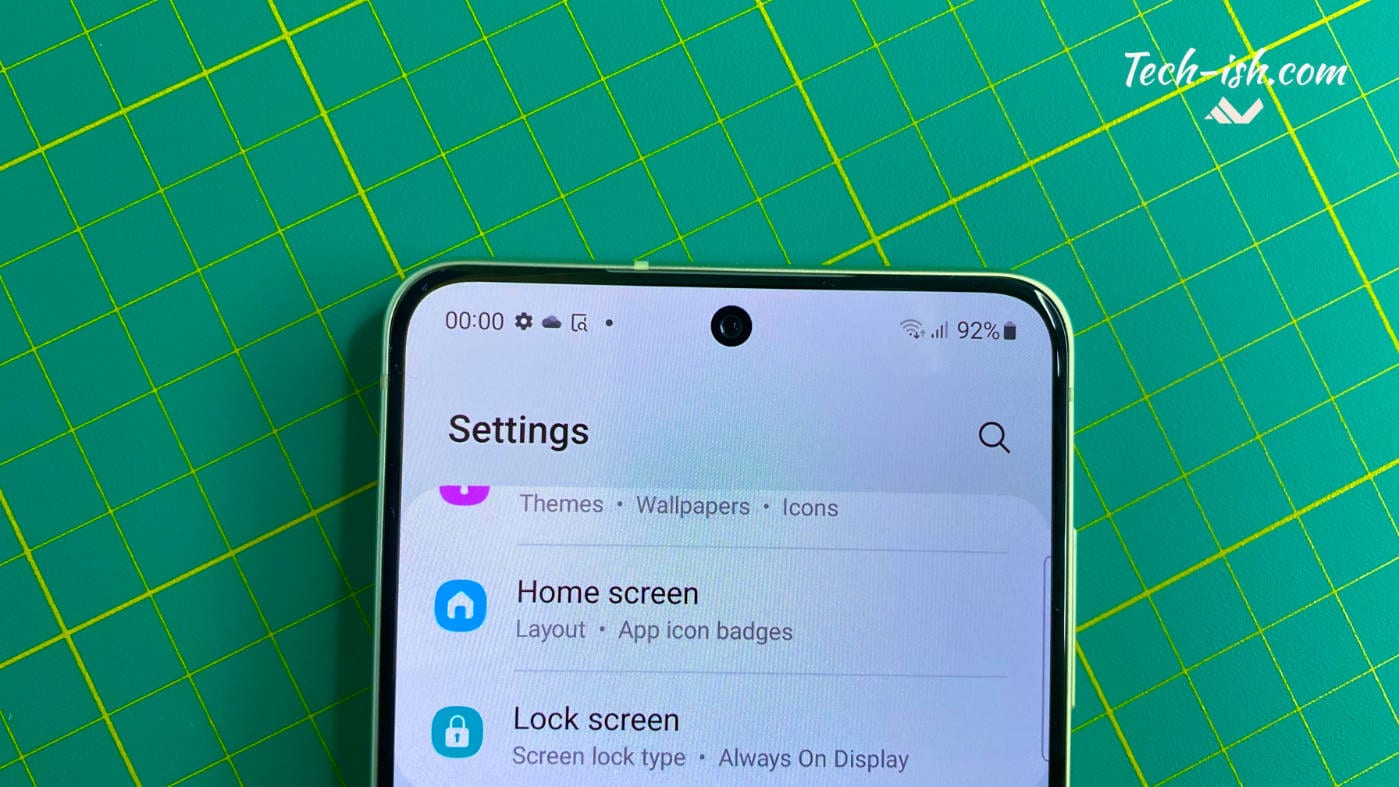 When your camera is accessed by an app , there's now a green notification on the panel to tell you. The problem is the same green notification appears when the microphone is accessed, so you can't tell them apart. Apple implemented this with an orange dot for the microphone and a green one for the camera.
The Material You Android 12 feature has been implemented under Colour Palette in Settings > Wallpaper and Style. It gives you an array of palettes to choose from and apply across your UI based on the colours on your wallpaper.
Pricing and availability:
The phone should be available across different Samsung stores from January 11th. Pricing will be as follows:
KES 88,299 for 128GB model
KES 96,999 for 256GB model
What I think of the new Galaxy S21 FE:
It is a really good phone when you look at it on its own. (Though, I've already said it has launched at a weird time.) However, when you open your view and look at different phones with the same specs or price point, you realise there's now so many options to consider.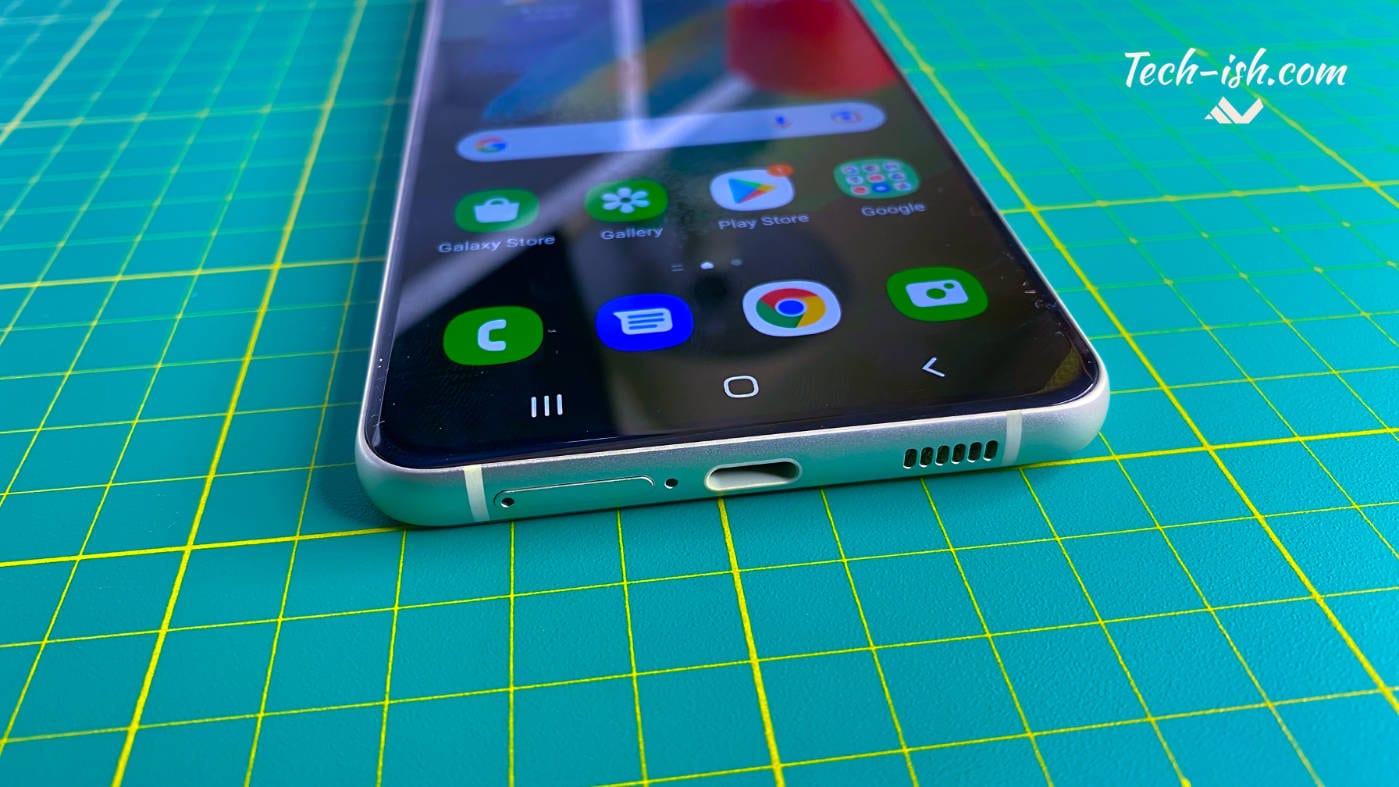 Something like the Xiaomi 11T Pro has the same processor, the same RAM, same 120Hz refresh rate, incredibly fast 120W charging and yet it is way cheaper starting at KES 50,000. However, it doesn't have features like wireless charing, or IP68 water resistance. And there's a group who will not see it as being good because it isn't a Samsung.
We also have phones like the new Google Pixel 6. Or even the base-line S21. And they're all pretty good at either cheaper, or closely priced.
This isn't to say the S21 FE shouldn't be considered. Please do consider it – for everyone who can afford it.
I will share my experience with it in my full review article in the coming days.
Summary
Display - 9.5
Battery and Charging - 8
Performance - 7.7
Price - 6.5
Cameras - 8.5
Software and Updates - 9.5
8.3
Overall
The Samsung Galaxy S21 FE is a really good phone. It just comes at a weird time, with a quite steep asking price.