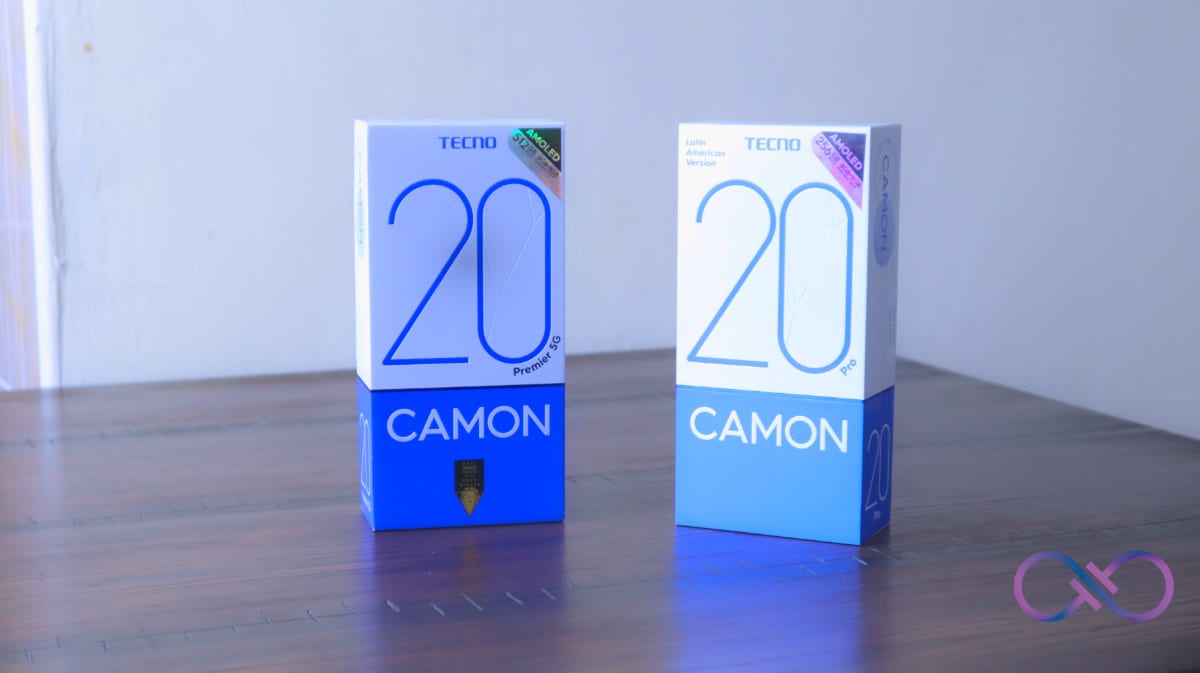 Make sure to watch the full TECNO Camon 20 Premier review video. It shows you more of the phone and what pictures and videos to expect.
TECNO's challenge for the past few years has been trying to get customers to pay for their more higher end devices. Their approach to this has been doing huge launches, and pushing even crazier specs. They've also had celebrities to endorse their products. And you can tell that interest has really been high with each product launch. 
So, you've probably already heard quite a bit on the Camon 20 Premier. You know of its design, of its 6nm Dimensity 8050 5G processor, of its 8GB RAM with 512GB storage, of its 108MP ultra-wide camera, and its 50MP main camera. I'm also sure you know of its 32MP selfie camera, and its 5000mAh battery that fast charges at 45W. 
In this review, I will be letting you know my thoughts on the device in general, and trying to show you what you can expect from the device. I am going to keep it as short and straight to the point as possible.
Design:
A good phone must feel nice on the hand. Whether it is light or heavy, the important bit is that it feels nice. TECNO has gone with this leather look and feel, and it feels really nice. Really different from many phones out there right now. It is not the first leather feeling phone, obviously, but it is TECNO's first in the Camon Series, and you will love it. The problem is that you will most likely slap a case on the device. Now I just wish they made the case also leather like. But it's a good free addition in the box, can't complain.
A good phone must also have a good display. This has an AMOLED, 120Hz 6.67 inches display. It is a good display. But my advice is to remove that plastic screen protector included and get something better, since it scratches very easily.
Being an AMOLED panel, TECNO went for an in-display fingerprint scanner and it is fine. Speedy, and accurate. The 120Hz panel can be set to either Auto, 60, 90 or 120Hz, which gives you the choice of what works or looks best for you.
What I like is that they tried very nicely to make the bezels not only very thin, but also symmetrical.
I don't like that the metallic frame is a fingerprint magnet, and so is the protruding glass cover for the huge rear cameras.
Overall in terms of looks, I believe we can agree that TECNO did a good job. And that this is a good looking rectangular slab phone.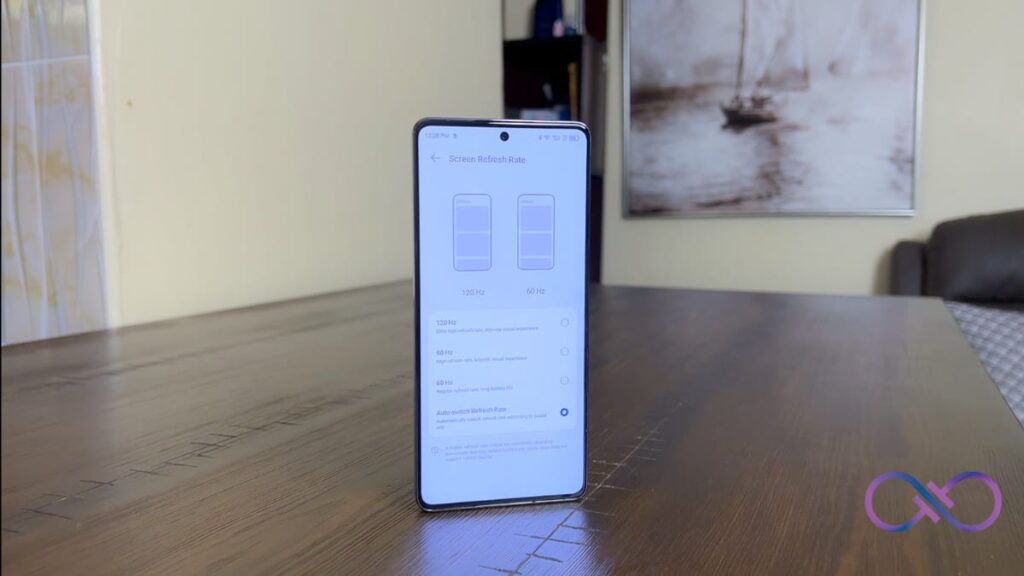 Power:
The other thing that makes a good device worth it, is power. And power is something that can be talked about when discussing every bit of a phone. From the cameras, to the looks, to the performance. But in this section, I'll only be touching on power with regard to the performance and the battery.
TECNO's 5000mAh battery with 45W fast charging is just apt. It's not very crazy fast charging, but neither is it annoyingly slow. And at the price of the Camon 20 Premier, you are actually getting good value when compared to say Samsung A-series for 2023 which don't include a charger, and only support 25W charging. 
You can expect more than one day of battery life, if you're a basic social media scroller with some Youtube and some music through the day. A heavier user can expect between 6 and 7 and 1/2 hours of screen time.
The Dimensity 8050 processor is good. You will be impressed with the smoothness of switching between apps (of course when not very demanding apps are being used), and the way things scroll and animate, with much thanks to the very smooth 120Hz display. I think this is the phone from TECNO I've used where you can actually feel the smoothness of the 120Hz refresh rate.
I think there's been significant work done this time round by TECNO to make the display feel and look better, with both the refresh rate, and the software.
Software:
This is the main thing that makes a phone a hit or a miss. And for many, TECNO's HiOS is still quite cluttered and messy. That has only slightly changed. The bloatware is still there, but it feels quite reduced or rather organised. You still get some annoying notifications, and a shelf on the homescreen full of stuff you don't ever need. And as always, my recommendation is to delete or disable every app you don't know or never plan on using.
There are still some apps like Ella – TECNO's virtual assistant, which have permissions you cannot deny it, and will still not be deletable. 
Once you remove the unnecessary apps, and customise the phone with the new selection of wallpapers, fonts and theme options, you will get quite a good experience with the device.
All through my time with the phone, I did not get any software updates unfortunately. However, during the launch TECNO made commitment to support the phone more. They said it would be among the first to get Android 14 Beta updates, though we haven't received communication for that. 
TECNO still needs to do some work with the software, I'd say. Which is something I am constantly realising a good number of potential customers of the phone don't seem to care much about.
TECNO Camon 20 Premier Cameras:
Now let's talk about the cameras. As usual, the hardware is more than capable. And TECNO has made some odd choices. For example the 108MP camera is the ultra-wide angle lens, not the main lens. (You can view samples taken using the phone in the video review)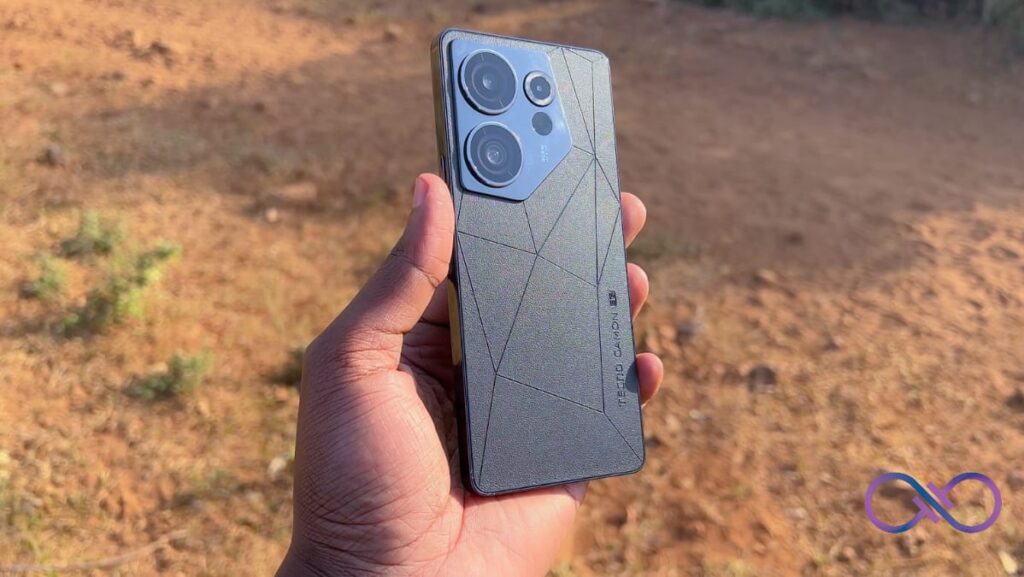 So when taking photos in full resolution, you will notice only the ultra-wide 0.6x mode will allow you to take 108MP photos. On the 1x and 2x mode, you will be using the 50MP lens.
TECNO still needs to do some work on the post processing of the images in my opinion. However, the output is quite okay, and you will like many of the pictures taken using this phone.
You can shoot slow mo videos up to 960 fps, and even 4K at 120fps. You can shoot 4K 30 videos, and you also have HDR and ultra-steady videos capped at 1080p.
Even though I believe there's work that needs to be done with the processing, since the hardware is really good, I think this is TECNO's best camera setup yet on a Camon device. With good lighting, some few tricks, this is a very capable camera system.
Conclusion:
For those who've used a TECNO phone before, the experience with the Camon 20 Premier will be way better if you're moving from a lower end device. You will love the speed, the smoothness, and the cameras.
For those intending on shifting from ColorOS or OneUI, you will find the clutter of HiOS quite confusing or unappealing at first, until you organise things around yourself. But you will still find the experience quite exciting, learning your way around, and using the huge display, and the huge cameras. 
Generally, if you are moving from a lower end device – whichever the brand – this will be a positive upward shift. You will definitely be able to do more with the phone. However, if you've used a higher end or upper mid-range phone, you will find some things to complain about with the user interface. And only the user interface, because the hardware, the feel, the performance will be just as you've experienced with other phones, if not better.
TECNO Camon 20 Premier
Cameras - 7
Software - 6
Power - 8
Design - 8
7.3
Overall Score
The Camon 20 Premier wins points for the hardware, the design, and the looks. TECNO however still needs to work on the software experience.