Sponsored
Forex Trading App: Top Forex Trading Apps for Convenient and Effective Trading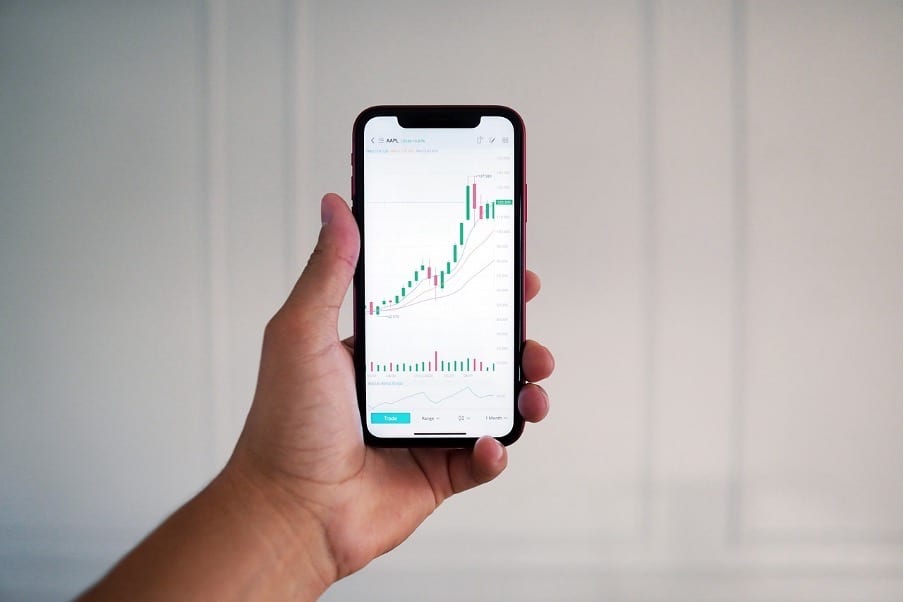 Forex trading has become increasingly popular among investors and traders in today's fast-paced world. The advancements in technology have made it easier than ever to engage in forex trading through mobile applications. A forex trading app provides convenience, accessibility, and powerful tools that enable traders to stay connected to the market and make informed decisions on the go. This article will explore some of the top forex trading apps that offer convenient and effective trading experiences.
HFM Mobile Trading App
The HFM Broker Mobile App is a cutting-edge trading platform that puts the global markets directly in the palm of your hand. With its simple, fast, and feature-rich interface, this award-winning mobile application offers traders a fully customized trading experience, enabling them to stay on top of the markets and execute trades online from anywhere in the world.
Getting Started
To begin trading on the go, simply download or update the latest version of the HFM App from Google Play or the App Store. Once installed, you can register with HFM or sign in using your myHF account credentials. From there, you can open a Live or Demo Premium trading account on the HFM platform and be ready to start trading.
All-Round Trading Experience
The HFM App allows you to access various markets, including forex, stocks, commodities, bonds, ETFs, and indices. With over 1200+ markets available, you have ample opportunities to diversify your portfolio and seize market potential.
One Wallet, Multiple Accounts
Managing your portfolios and trades effectively is made simple with the HFM App. You can easily handle multiple trading accounts from a single app, giving you a comprehensive view of your investments and enabling seamless portfolio management.
Customized Trading
The HFM mobile app offers a flexible trading experience, allowing you to place trades easily and adjust trade sizes according to your preferences. Whether you prefer to trade in amounts, lots, or units, the app provides the tools to execute your trades easily.
Trade History Analysis
For a detailed understanding of your trading performance, the HFM App provides a comprehensive history of each trade. By analyzing your trade history, you can gain insights into your strengths and weaknesses, helping you make informed decisions to improve your trading strategy.
Control and Flexibility
The HFM mobile app lets you control your trading experience, whether you're a beginner or an advanced trader. You can open, close, and modify positions directly from the app, ensuring you have full control over your trades. Additionally, the app allows you to securely access and manage multiple trading accounts, giving you the freedom to diversify your investments.
Real-Time Quotes and News
Traders can stay updated with real-time quotes and market-moving news right within the app. With access to live market data, you can track price movements and receive timely news updates that may impact your trades, enabling you to make informed decisions based on the most current information available. The HFM App also offers 24/5 multilingual support, ensuring you have access to assistance whenever you need it.
MT4 and 5 Applications
MetaTrader 4 (MT4) and MetaTrader 5 (MT5) are widely recognized as leading trading platforms in the forex and financial markets. Let's explore the features and benefits of the MT4 and MT5 mobile apps.
MT4/MT5 on Your Mobile Device
With the MT4 and MT5 mobile apps, you can harness the full capabilities of these popular trading platforms right in the palm of your hand. The apps are designed to be user-friendly, feature-rich, and optimized for mobile devices, ensuring a smooth and efficient trading experience.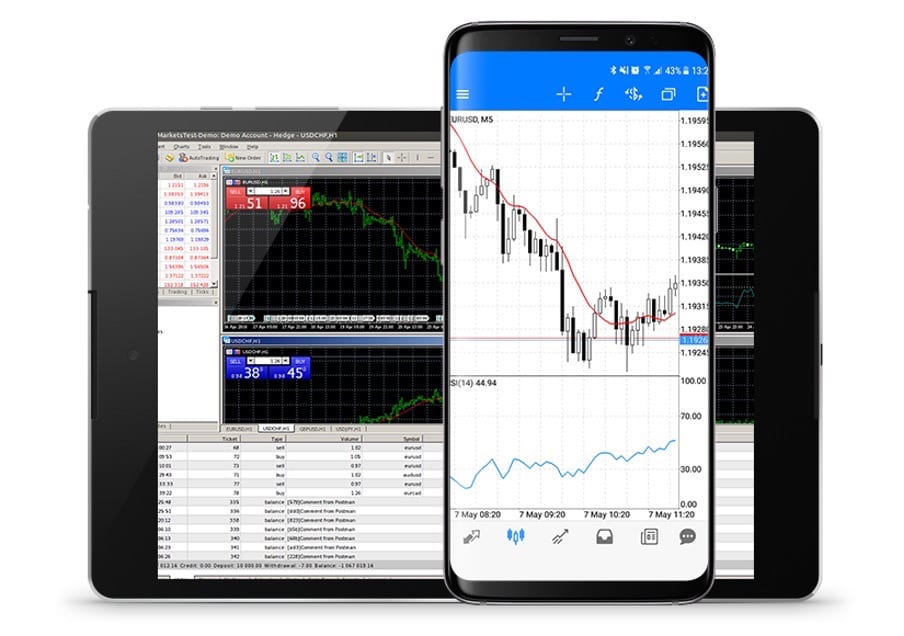 Access a Wide Range of Markets
Trade various financial instruments across forex, stocks, commodities, indices, and more, with the MT4 and MT5 mobile apps. These platforms offer extensive market coverage, providing you with access to a diverse range of trading opportunities directly from your mobile device.
Seamless Account Management
Traders can securely log in to your existing MT4 or MT5 accounts or create new accounts directly from the app. Whether you have multiple accounts or a single account, you can easily switch between them with just a few taps.
Trade Anywhere
You can trade online wherever you are, as long as you have an internet connection and a smartphone that supports MT4 and 5 apps. This flexibility allows you to seize trading opportunities, monitor your positions, and execute trades while on the move.
Flexible Trade Execution
Both the MT4 and MT5 mobile apps provide a range of trade execution options to suit your trading preferences. You can place market orders, limit orders, stop orders, and more, with the ability to adjust trade sizes and parameters according to your trading strategy.
Advanced Charting and Technical Analysis
The mobile apps offer powerful charting tools and a wide selection of technical indicators, allowing you to conduct in-depth technical analysis. Traders can analyze price patterns, trends, and indicators directly from the app, enabling you to make well-informed trading decisions.
Real-Time Quotes and News
Traders can stay updated with real-time quotes, live market data, and breaking news events through the MT4 and MT5 mobile apps. You can monitor price movements, receive timely market updates, and react swiftly to market events, ensuring you stay on top of the latest market trends.
Trade History and Performance Analysis
You can access detailed trade records, including entry and exit points, trade durations, profits, and losses. This historical data helps you evaluate your trading strategies and improve over time.
Support and Community
The MT4 and MT5 mobile apps provide access to a vibrant trading community and support resources. You can interact with fellow traders, share insights, and access educational materials, enhancing your trading knowledge and skills. Additionally, you can seek technical assistance and support from the platform's help center or customer support team.