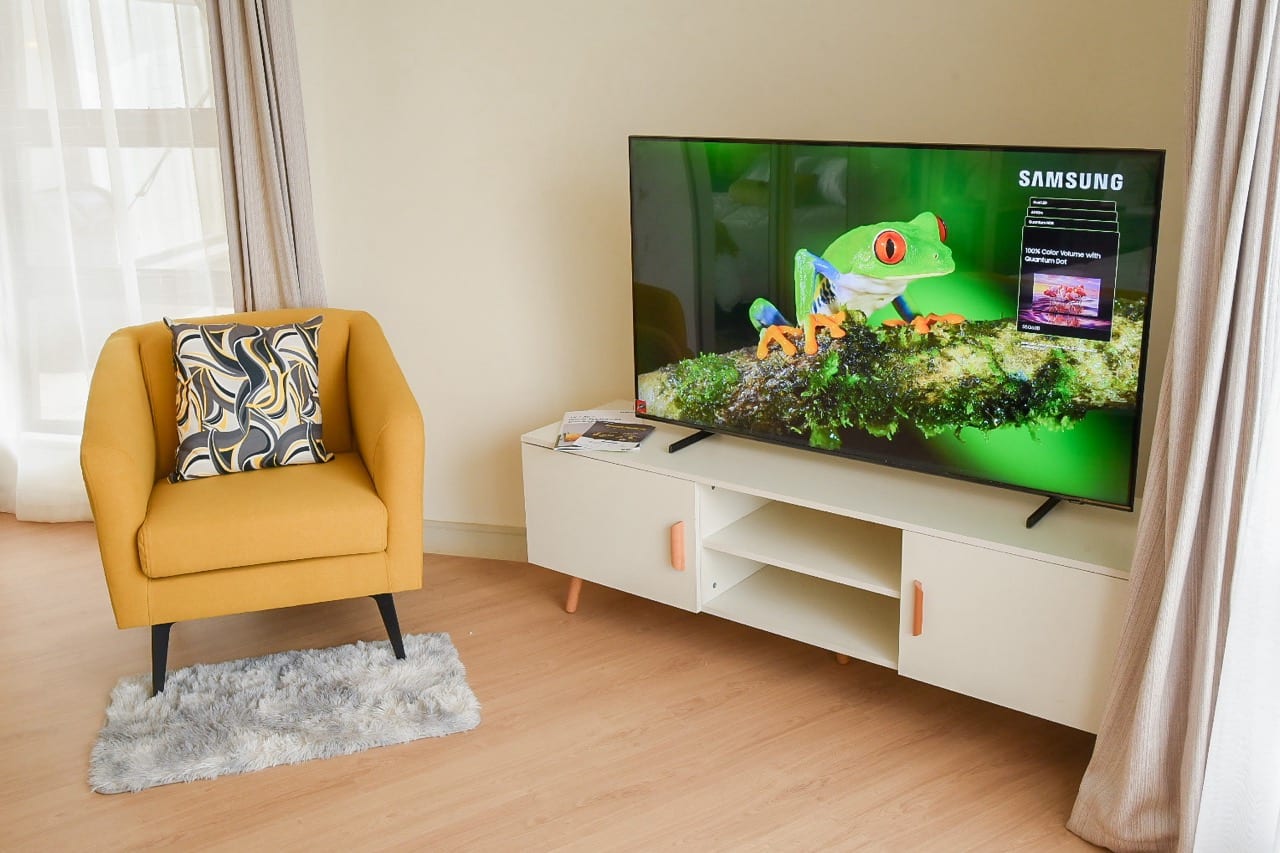 Samsung Electronics East Africa is collaborating with Tilisi Views, to showcase high-end smart home concepts in Nairobi. This collaboration aims to enlighten potential homeowners about integrating smart technology into their homes without compromising aesthetic appeal.
The Smart home experience which started on 5th August and will be available up to 19th August, is situated at Tilisi Views just off the Nairobi-Nakuru Highway. The showcase features Samsung's 2023 consumer electronics lineup, drawing attendance from Samsung Electronics East Africa's Head of Consumer Electronics Division, Mr. Sam Odhiambo, Tilisi CEO Mr. Graeme Reid, and potential home buyers from across Kenya.
The 2023 Electronics Line-Up
The showcased electronics for 2023 comprised the Neo-QLED TV (ranging from 43 to 98 inches), the Bespoke Top-Mount Fridge available in a variety of colours including pink, cream, navy, and black. Additionally, an AI-enabled washing machine, the Frame TV which displays art when switched off, and the portable Freestyle projector were also part of the lineup.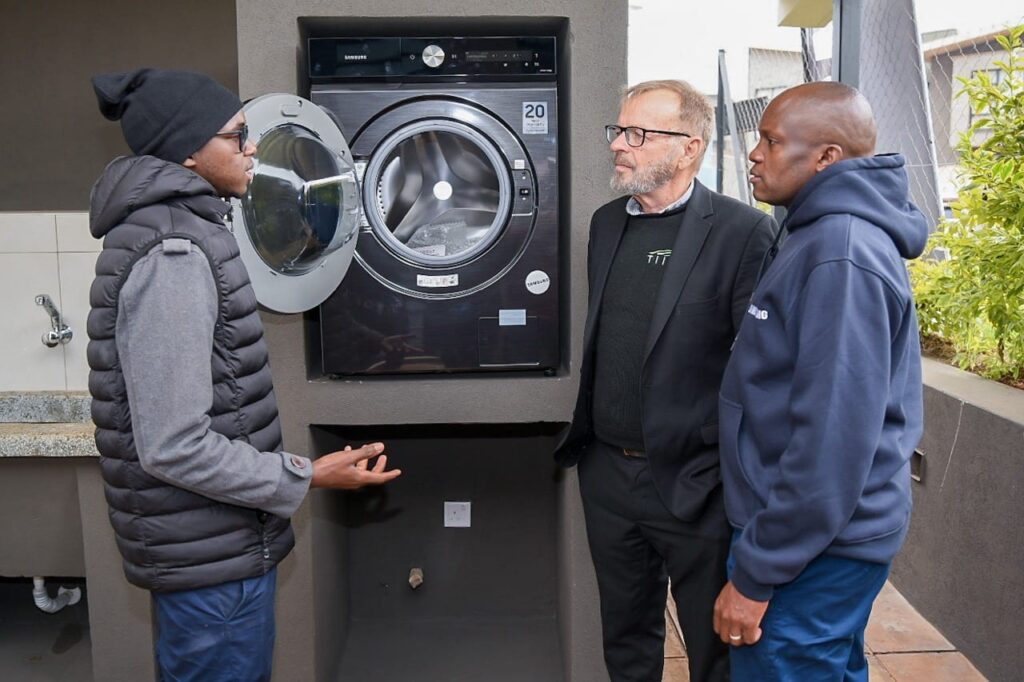 Comparative Analysis
While Samsung introduces features like hyper-connectivity and AI, other global players in the smart home market have also made significant advancements:
Google: With its Nest ecosystem, Google offers an array of smart thermostats, cameras, and doorbells, focusing on AI-powered algorithms for home security and energy-saving solutions.
Xiaomi: Known for affordability, Xiaomi's smart home solutions range from smart bulbs to vacuum cleaners, integrating with its Mi Home app.
Amazon Alexa: Amazon has broadened its horizon with Alexa, venturing into Echo smart speakers, smart displays, and even microwaves.
Apple: Apple's HomeKit ensures secure and private automation, compatible with a multitude of third-party smart devices, ensuring ease of use and a streamlined approach.
Samsung's recent release leans heavily on customisation and energy-saving features. The event emphasised the energy-saving benefits of SmartThings services, highlighting potential savings for compatible appliances and their contribution to reducing users' carbon footprint.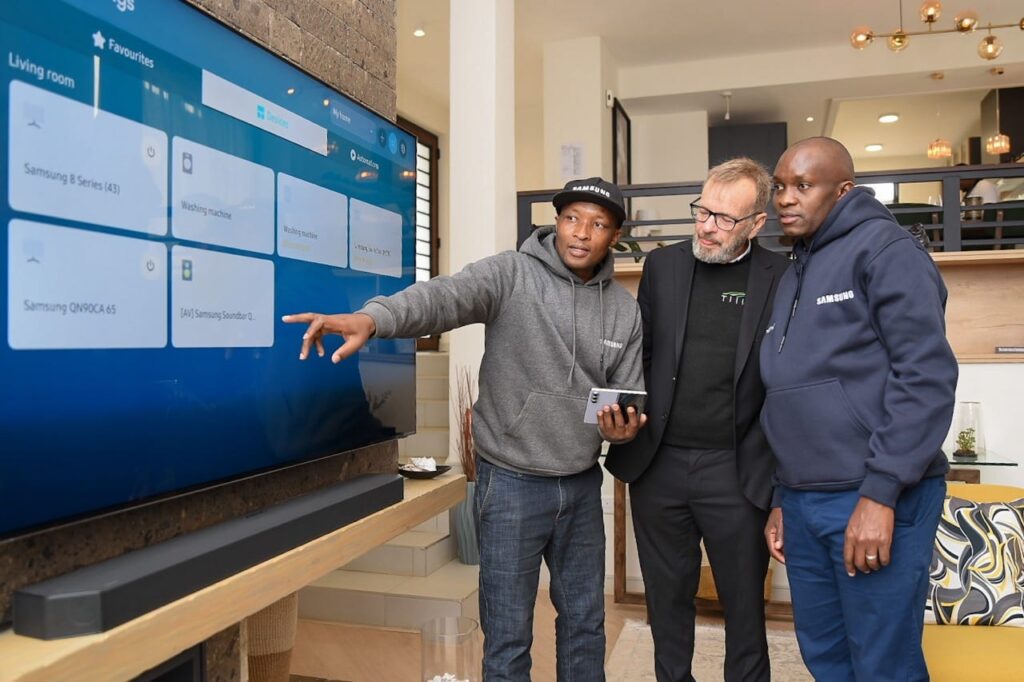 Prominent Features
Among the prominent features were the Neo QLED TVs, boasting Samsung's advanced Neural Quantum Processor. With AI upscaling, the TV promises a lifelike, three-dimensional picture quality. Moreover, the AI deep learning technology brightens SDR content, ensuring a more immersive viewing experience.
The Bespoke Refrigerator lineup stands out with its modular design, blending effortlessly into modern interiors. The emphasis on durability, design, and adaptability suggests Samsung's dedication to longevity and consumer-oriented products.
Tilisi Views Perspective
Mr. Graeme Reid, Tilisi Views CEO, stressed the evolving expectations of the Kenyan luxury real estate buyer. Highlighting their global exposure and evolving standards, Reid expressed enthusiasm over partnering with Samsung to introduce world-class smart home standards to Kenya.
The partnership between Samsung and Tilisi Views marks a significant step towards integrating advanced technology into everyday living, ensuring energy efficiency, and enhancing user experience. With competitors like Google, Xiaomi, Amazon Alexa, and Apple already advancing in the smart home sector, it remains to be seen how Samsung's 2023 lineup will impact the market dynamics.