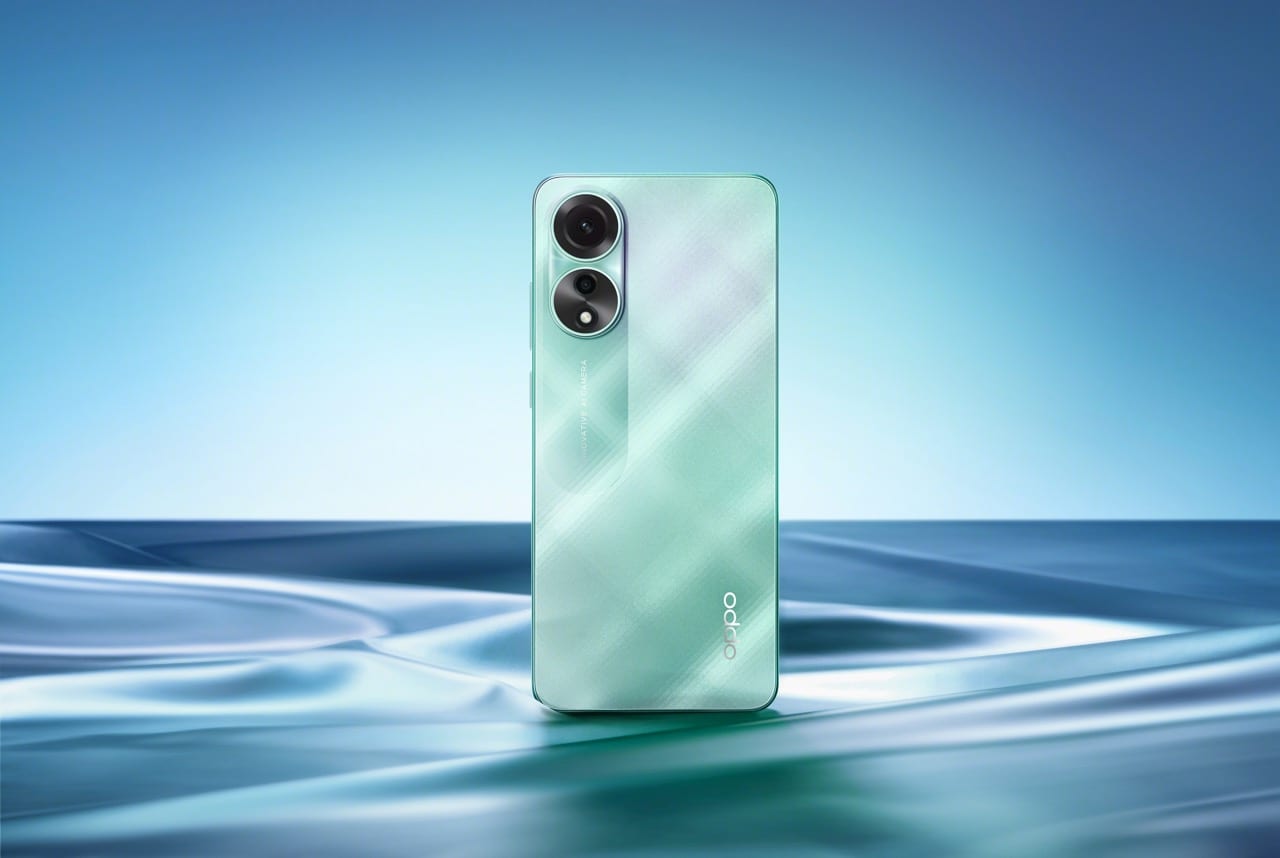 OPPO Kenya has expanded its smartphone lineup with the introduction of the new OPPO A78 priced at KES 34,999. This device, available in Aqua Green and Mist Black, stands out for its slender profile at just 7.93mm thick and a light weight of 180g.
OPPO A78 Rapid Charging
The A78 comes equipped with a 67W SUPERVOOCTM Flash Charge technology, propelling the device to a full charge in approximately 44 minutes. This rapid charge capability, coupled with a robust 5000mAh battery, enables extended usage durations – up to 27.4 days on standby or 16.37 hours of continuous YouTube video playback. The embedded Battery Health Engine ensures the battery sustains up to 1,600 charge cycles, maintaining optimal performance for up to four years. The system also adapts to user charging patterns to optimize the charging speed.
Enhanced Display and Sound for an Engaging Multimedia Experience
The smartphone boasts an FHD+ AMOLED display, a feature not commonly found in its price category. The 6.4" screen, complemented by a 90Hz refresh rate and a 180Hz touch sampling rate, ensures smooth and responsive visuals. Audio quality is equally impressive, with Dual Stereo Speakers and Real HD Sound 3.0 providing a rich sound environment, further augmented by an Ultra Volume Mode that boosts speaker output in noisy settings.
Advanced Camera System for Creative Content
The A78's camera system includes a 50MP main camera and introduces innovative features like the Dual-View Video, allowing simultaneous recording from both front and rear cameras for creative content production.
Long-Term Performance Stability
Under the hood, the A78 is powered by the Snapdragon® 680 Mobile Platform, with an 8GB RAM (expandable) and 256GB ROM, extendable up to 1TB via the SD card slot. The phone's Dynamic Computing Engine enhances app responsiveness and allows for multiple apps to run concurrently without lag. These features, combined with the battery's longevity, promise up to four years of consistent performance.
The device operates on ColorOS 13.1, based on Android 13, offering users enhanced privacy, performance, and unique features like instant screen translation and secure data storage.
Upcoming Models
In addition to the A78, OPPO Kenya announced the upcoming release of the OPPO A58 and A98 models, both promising impressive features like powerful charging capabilities, large batteries, and high-refresh-rate screens, each available in unique colour options.
Availability and Pricing
The new OPPO A series is available for purchase in OPPO stores nationwide and on various E-Commerce platforms. The OPPO A58 is priced at KES 29,999, the A78 at KES 34,999, and the A98 at KES 45,999.