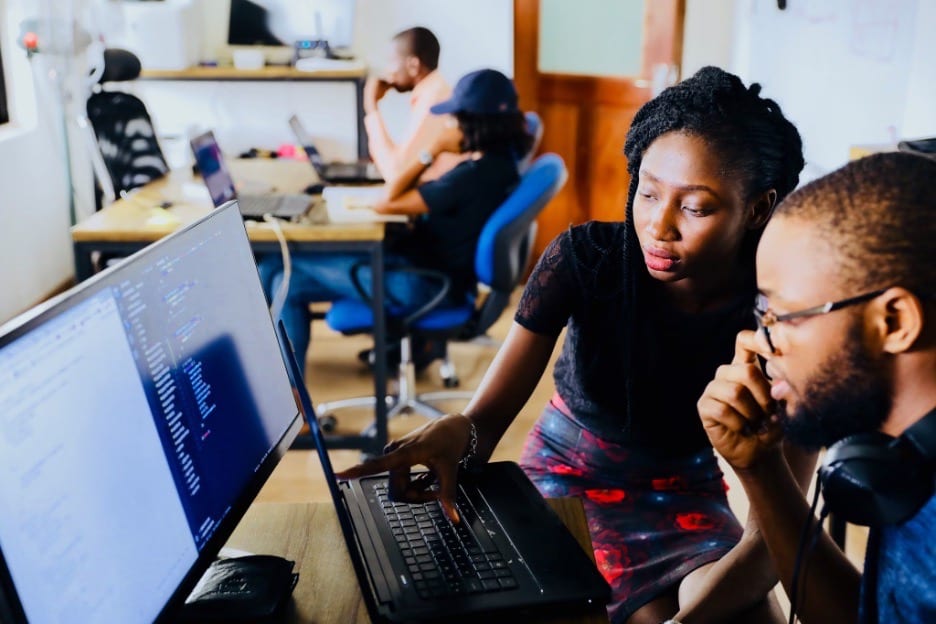 The Global Black Impact Summit 2023, taking place from November 30 to December 1, marks a pivotal moment in our journey toward a tech-driven society, showcasing the extraordinary strides made in Information and Computer Technology, Artificial Intelligence, robotics, biotechnology, and machine learning.
Black entrepreneurs are at the vanguard of this transformation, blending innovation with a progressive mindset to change the world one invention at a time. These trailblazers are actively driving social and economic development, demonstrating that the future of technology is not just about adaptation, but about revolutionizing industries and creating groundbreaking solutions
Global Black Impact Summit (GBIS) 2023: A Platform for Celebration and Opportunity:
Happening in Dubai, the Global Black Impact Summit (GBIS) 2023 stands as a testament to the exceptional contributions of Black entrepreneurs within the tech industry. It aims to spotlight the innovative spirit and ground-breaking achievements of these entrepreneurs, who are not just adapting but actively driving technological transformation. More details can be found at their official website here.
The global tech landscape has been profoundly influenced by Black entrepreneurs. Mark Dean, a pivotal tech figure, has significantly shaped the industry with innovations like color PC monitors, plug-and-play peripherals, and the first gigahertz chip. Ime Archibong, of Nigerian descent, has risen through the ranks at Meta, contributing significantly to the company's product innovation. South African-born Nokwethu Khojane's venture, Lakheni, showcases the transformative power of mobile technology in enhancing economic efficiency and affordability for low-income households.
Despite their accomplishments, Black entrepreneurs often face unique challenges such as limited access to capital, bias, and a lack of representation. However, they have shown remarkable resilience and determination, turning to alternative funding sources like crowdfunding, angel investors, and grants, and advocating for diversity and inclusion in the tech industry.
Future Trends and Opportunities:
The future is bright for Black professionals in the tech world, with abundant opportunities particularly in AI, machine learning, sustainable tech, blockchain, and cryptocurrency. Leaders like Renée Cummings are researching the impact of AI on urban communities, while Monique Ntumngia is contributing to sustainable development in Cameroon. Emmanuel Udotong is leveraging blockchain technology to create financial opportunities and broader access, especially for underserved communities.
Conclusion:
Global Black Impact Summit (GBIS) 2023 represents a significant milestone in the journey towards a more diverse, dynamic, and inclusive tech industry. It is a celebration of the remarkable achievements of Black entrepreneurs and a catalyst for future transformation. Don't miss the opportunity to be part of this global movement championing #BlackExcellence—secure your participation at GBIS 2023 today. Visit GlobalBlackImpact.com for more information.