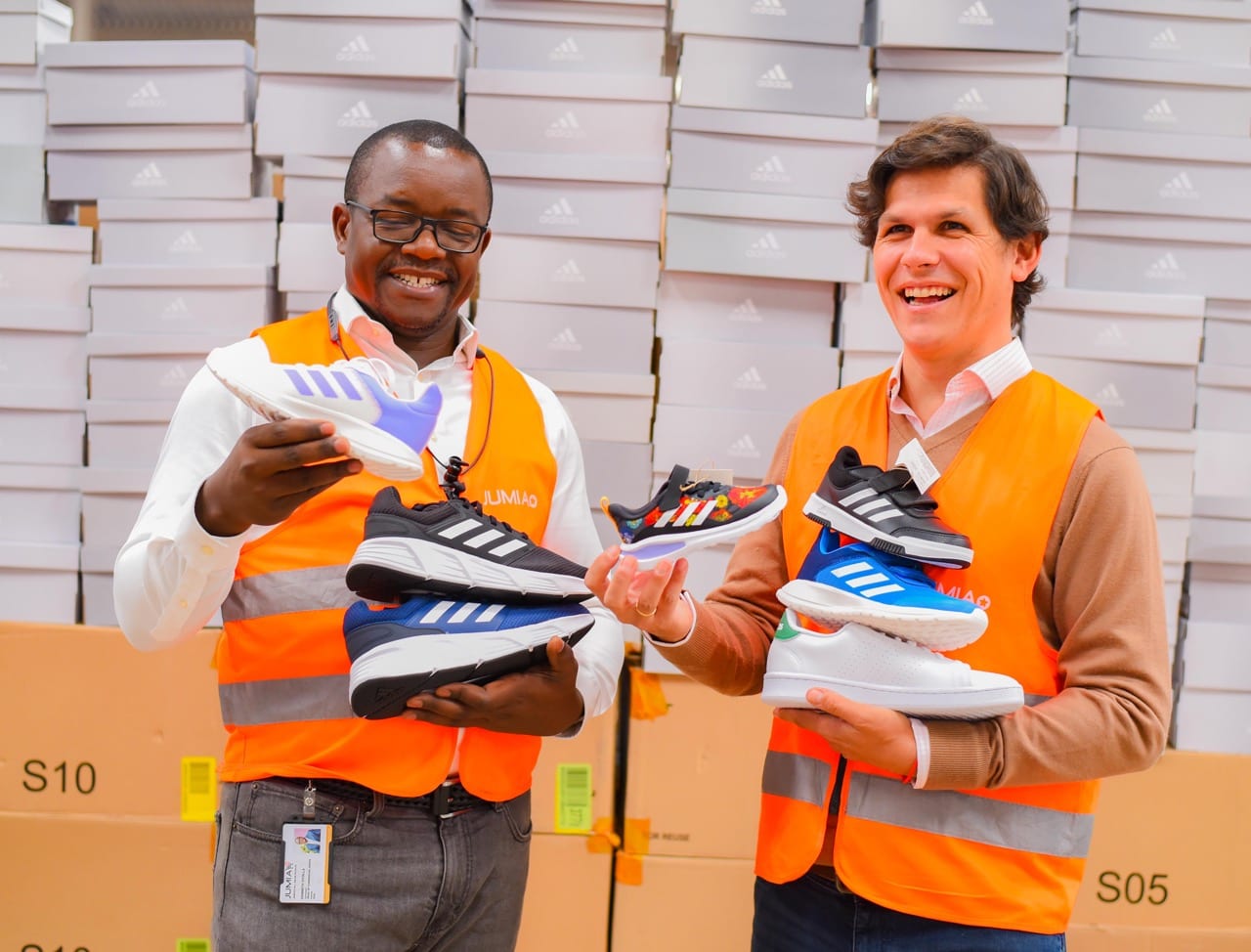 Jumia Kenya has partnered with a global leader in the sporting goods industry, Adidas to offer consumers a wide range of genuine products at up to 40% off during Black Friday. Adidas products will be featured on Jumia under the tag 'Official Store' which is Jumia's Official Online Home of Brands identifier.
Products sold under the Jumia Official Store tag have product quality assurance which helps boost customer confidence by guaranteeing them 100% genuine products sold by authorised dealers.
"We are happy to provide quality sportswear to our customers at affordable prices. Customers can easily identify genuine adidas shoes on Jumia by shopping under Adidas' official store on our platform. We all know adidas as the leader in quality sports gear, and a 40% discount to our customers is the best news this Black Friday," said Jumia Kenya COO, Kenneth Oyolla.
It is now easier for customers to shop for legit product brands easily under the curated section on the platform. The service targets customers who shop for quality products from trusted brands and prioritise quality over price. Customers can pay through their preferred payment modes, either Cash-on-delivery, Card Payment, or Mobile Money and enjoy next-day Free delivery.
"We are delighted to be deepening our partnership with Jumia as we continue to expand our strategy in Africa. Consumers will be at the heart of this exciting collaboration and will be able to experience the adidas brand and its key products," said the Head of eCommerce adidas, Nawel Chachi
Additionally, the online platform plans to hold an exclusive day-long brand day for Adidas this coming weekend, 19th November. Customers will purchase genuine Adidas sneakers, tracksuits, Tee shirts, bags, Flip-flops, aqua slides, and many more products at a further discounted price of up to 50%.
Jumia boasts over 50,000 local and international brands acting as authorised brand distributors on the platform. These brands include Samsung, Nokia, Uka, Pernod Ricard, Nivea, HP, Huawei, Ramtons, Vision Plus, Cubot, Bruhm, Black and Decker, Binatone, Philips, Mika, Tagwood, Armco, Hotpoint, and LG.