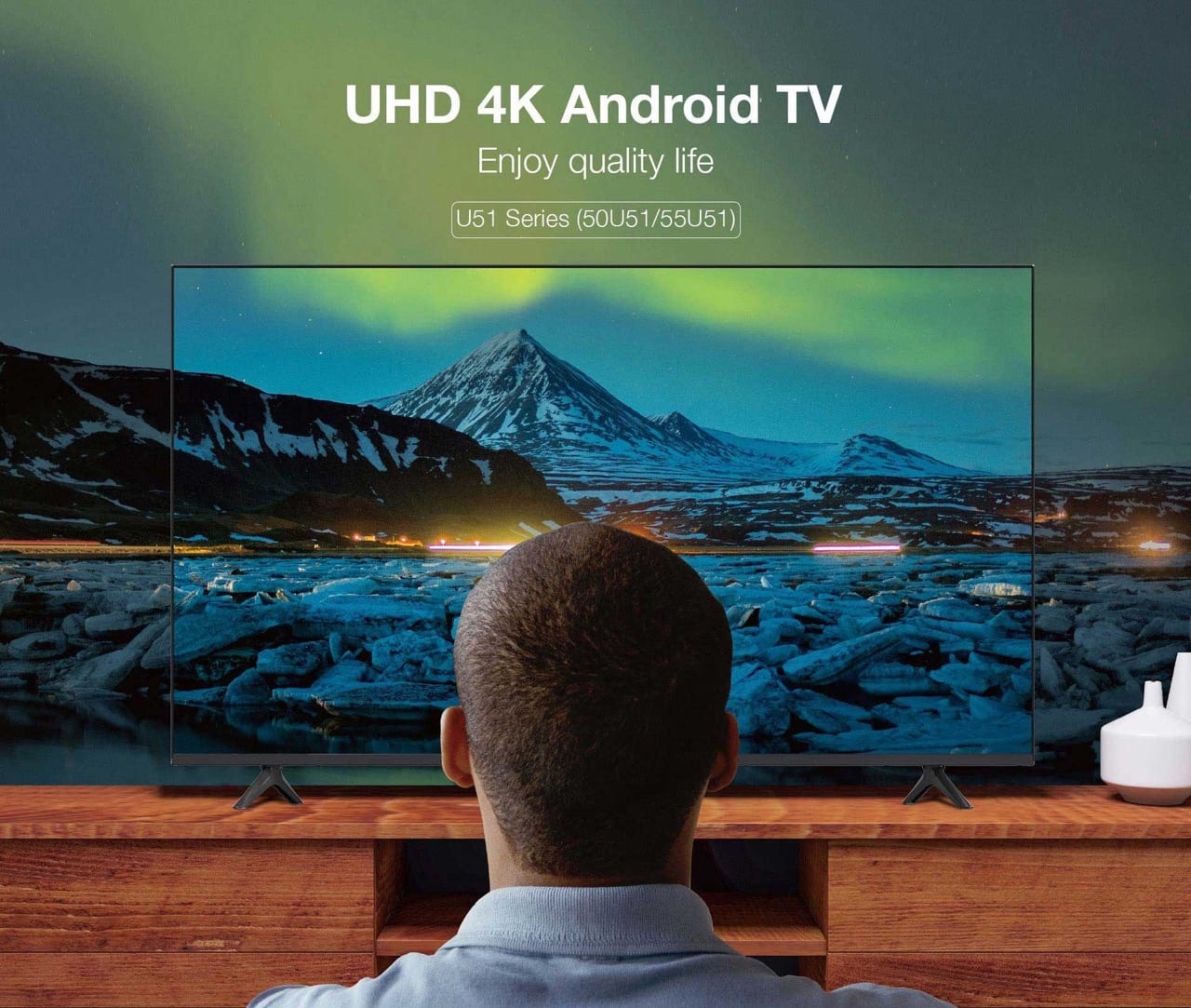 In an exciting mid-year sale, Syinix, a renowned electronics brand, is offering substantial discounts on its premium TV models. From the 20th of June to the 5th of July, customers can avail themselves of up to 45% off on Syinix TVs, making it an ideal time to invest in a new television set.
This new sale is a follow up to the Syinix Black Friday sale that saw massive discounts on the Android TVs. The company expanded to Kenya in 2015 bringing competition to the Kenyan market on the budget to midrange segment of televisions.
Premium Viewing Experience with Syinix 4K UHD Android Chromecast TV
One of the standout models featured in the promotion is the Syinix Premium 4K UHD Android Chromecast TV. Known for delivering rich and detailed visuals, this television comes equipped with an array of functions for an enhanced viewing experience. From enjoying unlimited content to voice control, this smart TV offers a truly immersive experience.
Keep in mind, these TVs are equipped with everything necessary to provide a comprehensive smart TV experience. Firstly, they boast Google certification for the Android TV Operating System, ensuring access to authentic TV apps. Unlike some 'smart tv' systems that offer mobile apps, these TV apps are specifically designed for optimal visual presentation and easy user interface navigation on your television screen.
Under the current sale, the 50 Inch Syinix Premium 4K UHD Android Chromecast TV, which is usually priced at KES 65,299, can be purchased for only KES 41,999. This is a massive saving opportunity for anyone who has been eyeing this model. To purchase, visit their website.
Syinix i-Cast Digital TV: A Unique Digital TV in Kenya
Syinix is also offering discounts on its unique i-Cast Digital TV. This TV stands out as the only Digital TV in Kenya that features i-Cast functionality, enabling users to share their phone screen onto the TV without the need for Wi-Fi or cables. This feature, typically only available on smart TVs, makes the Syinix 32 inch Frameless i-Cast Digital TV a great addition to your home.
The advantages of the Syinix i-Cast Digital TV do not stop there. The TV comes with a built-in satellite, eliminating the need for an additional setup box, and thus, saving users extra expenses. Furthermore, it has a built-in stabilizer that protects the TV from damage over time, potentially extending its service life. Other TV brands often require a separate stabilizer purchase, which can cost an additional 600ksh.
As part of the promotion, the Syinix 32 inch Frameless i-Cast Digital TV, normally priced at KES 17,999, is now available at an incredible price of just KES 10,499. To purchase, visit the Syinix website.
Seize the Opportunity
The Syinix mid-year promotion offers an nice opportunity for you to upgrade your home entertainment system at what's a fraction of the usual cost. With a range of high-quality TVs available at significant discounts, there's never been a better time to invest in a Syinix TV.