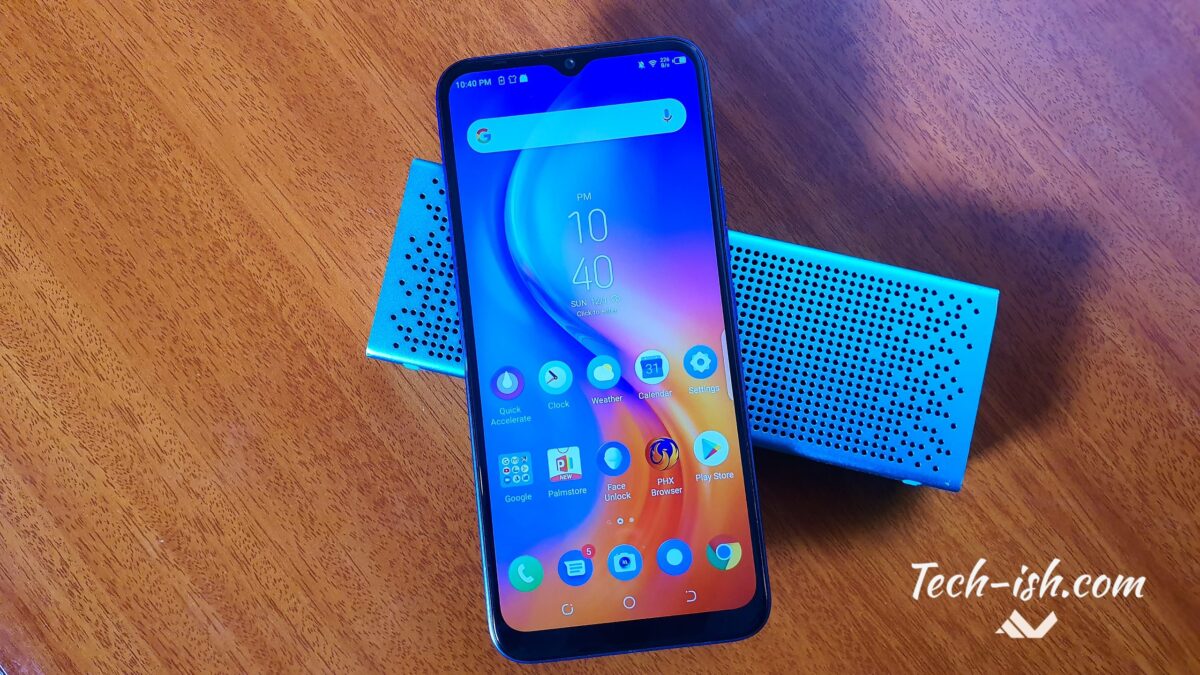 It's not often I publish a review of a phone in the same year it's predecessor's review went up. It used to happen with Transsion devices. But they changed the strategy some while back. But they're back to that cycle of updating their series twice a year. The Spark 3 Pro review went up in April. It is December, but the Spark 4 was launched over a month a go. Anyway, these will be my full thoughts on a device I believe is worth the money the company is asking for.
There's two models:
Spark 4 – for KES. 11,999 with 2GB RAM, 32GB Storage, 4000mAh battery.
Spark 4 Air – for less than KES. 10,000 with 2GB RAM, 16GB storage, 3000mAh battery
I think just forget about the Spark 4 Air. Remember for about 10,000 you can get the amazing Infinix HOT 8 with the exact specs of the Spark 4. Which begs the question: between Infinix HOT 8, and Spark 4 which one should you get? Read more here.
In my impressions post, I laid out what had changed between the Spark 3 Pro, and the Spark 4. And these include:
Larger battery – Spark 3 PRO came with a 3500mAh battery. Spark 4 comes with a 4000mAh battery
Larger display – Spark 3 PRO has a 6.2 inch display. Spark 4 comes with a 6.52 inch display. Yes, it is a big phone.
Triple cameras – Spark 3 PRO had 2 rear cameras. Spark 4 has 3 rear cameras.
Faiba Support – Spark 3 PRO didn't support Faiba. The Spark 4 does support Faiba 4G VoLTE.
Both however keep the same Processor and same GPU
I still think you can choose to get either of the phones after reading this review: Because both came out this year, and both have the same processor. However, the Spark 3 PRO is receiving Android 10 currently. Which might take a while to come to the Spark 4.
In terms of the cameras, I have a full review here, where I go into details about the lenses. The review also includes sample pictures taken by the cameras. I believe the phone continues with the quality of the Spark 3 Pro whose cameras I quite liked.
Now, is the Spark 4 worth it? Let's discuss different aspects of it:
Design:
I really loved the design of the Spark 3 Pro. Not the notch though. The finish, the material, the shiny/sparkly look. It looked unique, and beautiful.
The Spark 4 design is the same design we've seen on literally ALL TRANSSION PHONES THIS YEAR. From Infinix devices to TECNO phones. All of them have this one design. It is annoying. It is boring. And I know the Camon 11 and Spark 3 Pro had sort of similar designs, but it wasn't as boring as it was only a couple of phones.
Design is important. But copying one design from other companies, and then pasting it on literally all your devices is annoying. Not everyone will complain as not everyone is keen on all different phones being launched, but as a reviewer, I've literally been reviewing the same phone in different iterations, and with a few tweaks in specs. It is boring.
Screen:
We aren't even aware of it, but phones are now very very big. It's like we forgot about the sizes and got used to 6 inch devices just like that. This is a 6.5 inch display. For me, it doesn't feel bit at all when using it. It is normal. I only realized how big it is when I had it next to the Galaxy NOTE 10+ and I was like wow, phones are big nowadays. Almost every device I've reviewed has a huge display. I hope everyone likes this progress. If you don't want a big phone, go to a shop and try it on your hand to estimate if the size is right. Also note, all devices are big nowadays.
The quality of the screen is good. It is as good as the display on the Spark 3 PRO I believe, except the notch is much smaller, and less intrusive. Colors are not bad. My only issue is brightness outdoors.
Software:
I've complained about HiOS for a long while now, and I don't want to do that on this review too. Just know you'll be getting unwanted features, and unwanted apps. I always delete them coz I don't know what data I'll be giving out if I leave them on my phone.
Since Spark 3 PRO is already receiving Android 10, I hope to see the Spark 4 get it in the coming weeks, hopefully. However, given TECNO's track record with updates, this may not be happening very soon.
Battery:
The larger battery on the Spark 4 actually makes a difference. I know I really loved the Spark 3 PRO's battery, and I can say I am happy TECNO increased the size from 3500 to 4000mAh. Not that I normally have to charge at the end of the day with most phones released this year, but reviewing this device (and the Infinix HOT 8 which has a 5000mAh battery) gave me even more flexibility with how I charge my devices. The phone will literally push a whole day, and some more on all the general things that kill a phone by the end of the day.
I wish TECNO adopts USB type-C in all their upcoming phones. And I hope fast charging – at least 18W – becomes standard with all their devices going forward. With large batteries, you can end up with 15% at a bad time of the day because you'd forgotten to charge the device for a while. Then imagine having to wait a long time for it to charge because no fast charging.
Conclusion:
In terms of performance, you're literally getting the same performance with all Helio A22 phones we've seen this year with the same 2GB RAM. There's nothing much to write home about this. Phone will handle all social media tasks, and light games.
This year, there's very many variants of the same phones, and I think the best thing is to look properly at price, and what you're comfortable with. The Spark 4 is a good device. You won't lack much if it is what your budget can get you. You'll like the screen size, performance, the battery life, and the overall look of it.