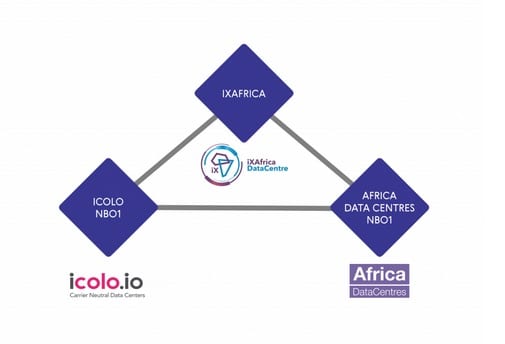 The London Internet Exchange (LINX) has recently announced the launch of its new interconnection hub in Nairobi, Kenya, marking a significant step in enhancing the digital landscape of East Africa. LINX Nairobi, positioned as the region's new Internet Exchange Point (IXP), operates from three strategically located data center facilities in the Kenyan capital.
This initiative positions Kenya as a pivotal technology powerhouse in Africa, reflecting the nation's impressive digital growth, which has seen an average annual increase of 10.8% since 2016. The country's strategic location, bolstered by extensive fibre connectivity across East Africa and submarine cable networks linking to Europe, the Middle East, and Asia, underscores its potential as a digital hub.
Established in 1994, LINX has solidified its reputation as a global leader in interconnection services. The organization's technical expertise and international success promise to deliver cutting-edge solutions that will support and enhance Kenya's rapidly evolving digital ecosystem.
Nurani Nimpuno, Head of Global Engagement at LINX, who spearheaded the LINX Nairobi project, expressed pride and enthusiasm about the venture. Nimpuno highlighted Kenya's technological advancements, such as the adoption of M-PESA, a mobile money service by Safaricom, which positions the country at the forefront of digital finance innovation.
LINX Nairobi's multi-site interconnection hub, accessible from IXAfrica, Africa Data Centres NBO1, and iColo NBO1 facilities, enables networks in these locations to connect and exchange traffic (peering). This setup not only ensures a secure and redundant digital environment but also improves traffic control, cost-effectiveness, and network latency.
In addition to local data center partners, LINX collaborates with international technical partners like Nokia, which provides the 7220 IXR D3L and SR Linux NOS for a scalable solution. Other partners include Smartoptics and Flexoptics, contributing to the technical infrastructure.
The launch coincides with Kenya's focus on digital advancements, including the Kenya Digital Superhighway Project, aimed at enhancing fibre network coverage and establishing 'smart hubs' in rural areas. This timing underscores LINX Nairobi's potential impact on the region's digital future.
With nearly 30 years of pioneering peering services, LINX has transformed the internet and connectivity landscape in the UK. Their commitment to Kenya involves not only the rollout of peering solutions but also the expansion of further interconnection services, promising a robust and interconnected digital future for the region.