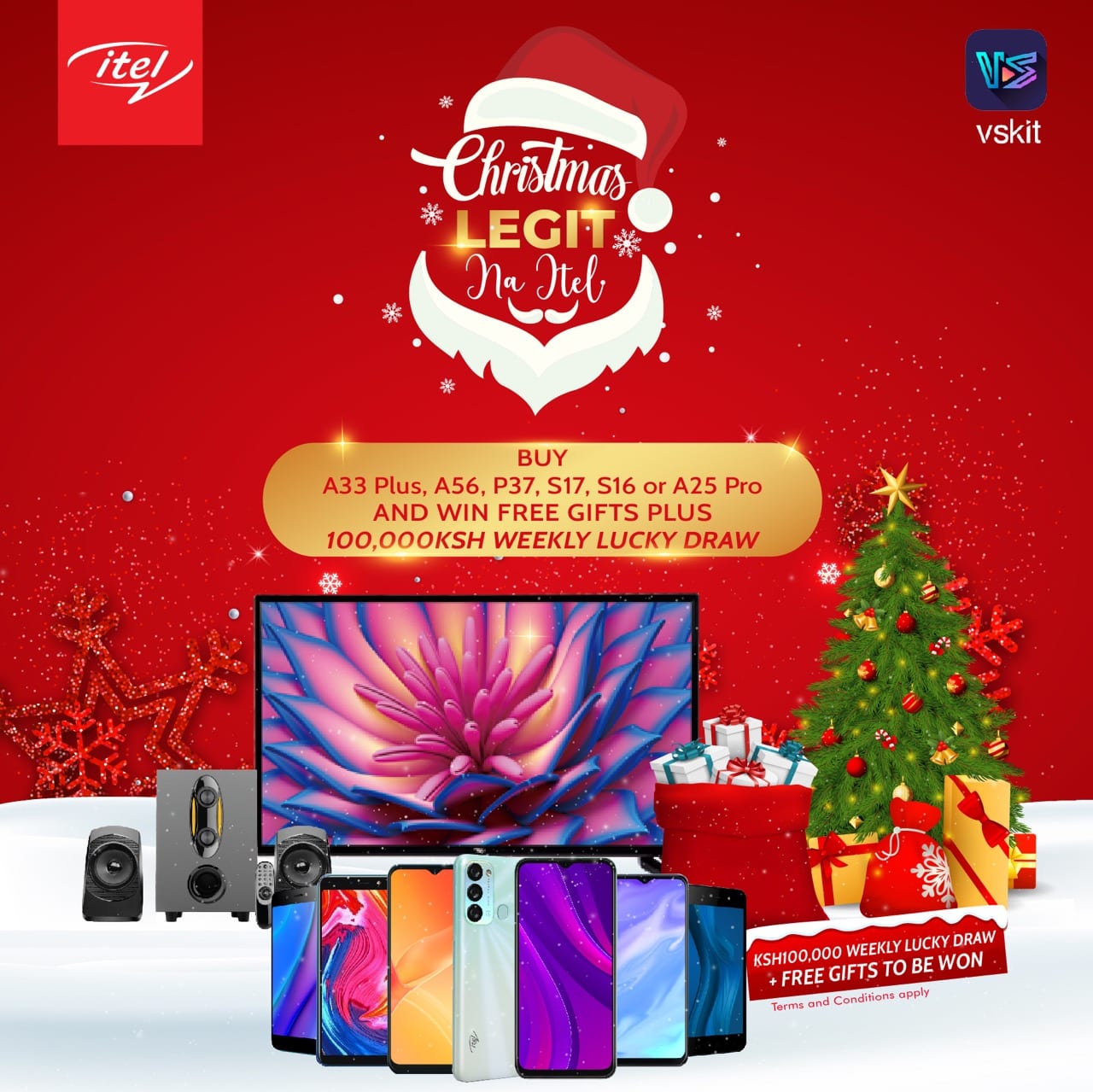 itel Kenya has announced a Christmas campaign running from 15th November to 31st December 2021. The campaign called 'Christmas Legit na itel' will see the brand award 2 winners KES 50,000 every week for 5 weeks.
How to enter Christmas Legit:
Purchase either an S17, A56, A33 Plus, P37, S16 or A25 Pro
Fill in a provided raffle ticket from the shop
Be part of the weekly lucky draws
Apart from the cash price, other gifts you stand to win include itel TVs, Bleders and Microwaves.
itel S17: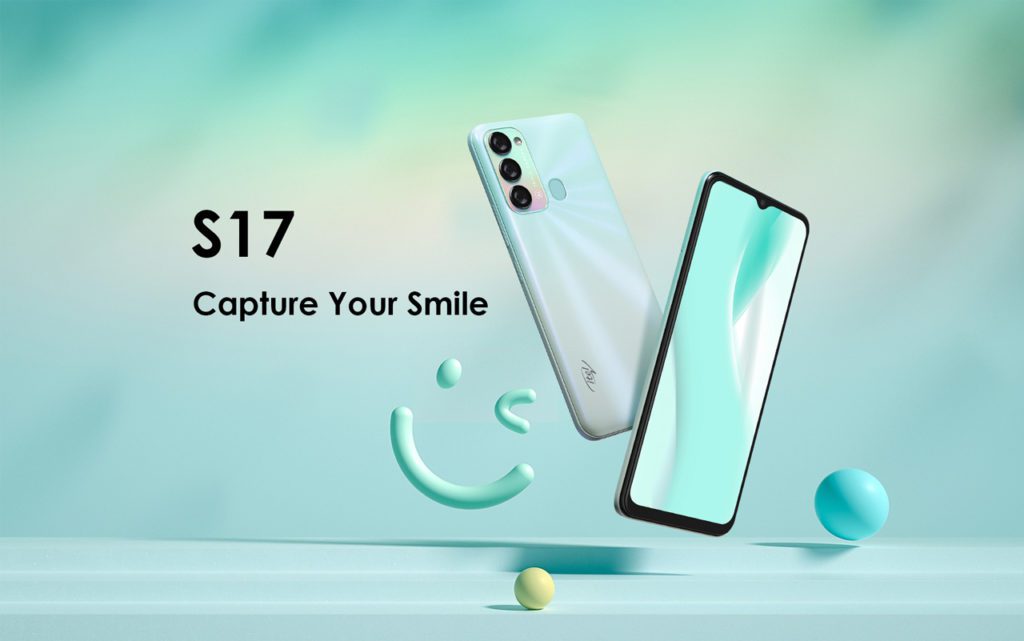 The new S17 features 1GB RAM, 16GB Storage and a 5000mAh battery. It has a 1.3 Ghz processor, and a 6.6-inch IPS water-drop notch display with HD+ resolution.
The phone supports both fingerprint and face unlock and is available in a couple of colours including Multi-colour green, Sky blue and Deep Ocean black to complement your look.
The company has included a feature to the S17 called 'Smile Selfie' that allows you to free your hands and let your smile automatically trigger the camera shutter to record the most beautiful moments.
Smiling Angel Campaign: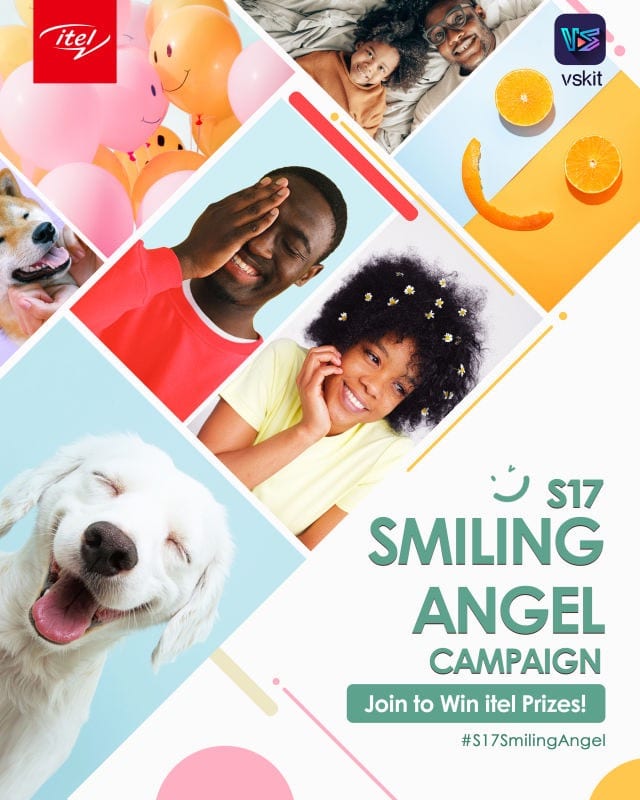 As part of promo for the S17, the company is running a campaign dubbed 'Smiling Angel Campaign' running through to 15th December 2021. 25 people will be selected and all you need to do is:
Take a group creative selfie, family creative selfie or own selfie.
To increase your chances of winning, check in to mobile retail outlets countrywide and take the selfies from the s17 selfie corners after purchasing any of our wide range of itel smartphones.
Post the photo in the comment section and tag at least 10 of your friends using the hashtag #SmilingAngelCampaign
Winners to be ranked in terms of highest engagement in their comment, likes and shares.
Winners to be awarded itel tv, itel s17 smartphone, Sandwich toaster, shopping voucher and airtime.
You can also participate on Vskit by clicking on this link https://s.vskit.tv/r/jlOF